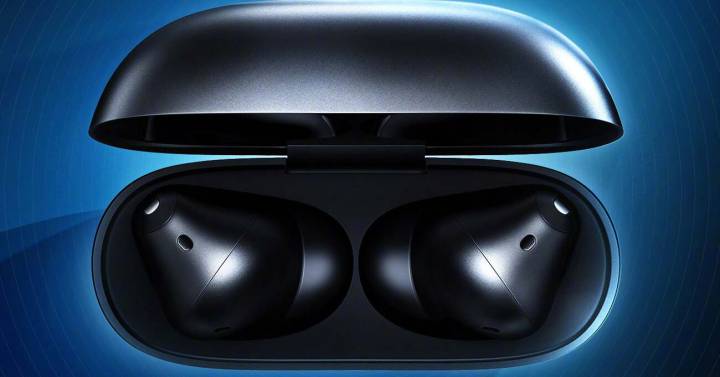 Gone are the days when you had to spend an almost obscene amount of money to get headphones similar to Apple's AirPods. Luckily, manufacturers put increasingly cheaper models on the market that meet perfectly in terms of quality. An example is the new Xiaomi Redmi Buds 4 and Redmi Buds 4 Pro announced together with the Mi Band 7 bracelet. We tell you all the surprises that they include.
This new generation of headphones comes with advances in all its essential features, such as connectivity and sound quality. And, all this, without having to spend a lot… which will make them perfect gifts for anyone, since we are talking about being one of the best accessories of this type in what has to do with the relationship price quality. And, this, are big words in these times.
Connectivity, an important leap is taken
The reason that exists to say this is that the normal version of the Xiaomi Redmi Buds 4 includes Bluetooth 5.2, which ensures excellent communication and that there is no great loss of information, which positively affects the sound quality (which we will talk about later). But the interesting thing is in the Pro version of these headphones. The reason is that the wireless technology is 5.3, which increases reliability and allows the lactation time down to 56 milliseconds. And this means? Well, his effectiveness with games is magnificent.
Another thing that is really positive in these helmets is autonomy. The best of the two variants of this model stands out especially, since it is capable of reaching the 36 hours of use without having to use a plug thanks to the battery integrated in the carrying case (the most basic model stays at thirty, which is not a bad brand). By the way, the cable they use to carry out the filling processes is usb type cwhich makes it possible for you to use the one you have on your Android phone.
An improved sound quality in these Xiaomi
One of the great improvements that is included in these accessories is that they offer a much better sound than in previous generations. One of the reasons is that it has an optimized driver for 10mm, which ensures fantastic reproduction at all kinds of frequencies. In addition, the Pro model includes a second element of six millimeters that allows to achieve 360 degree sound and even touch the Hi-Fi level.
The two versions of the Xiaomi Redmi Buds 4 do not lack the possibility of using active noise cancellation, with reduction levels that reach 35 dB in the basic model and that rise to 43 dB in the Pro. This means that Neither the noise of the subway nor the noise of the street works will bother you. In short, they give much more than what can be expected for headphones that are very cheap.
Some more things and the price of these helmets
Other features that these headphones do not lack are offering resistance to water and dust (IP54); being able to use them as hands-free because they integrate a microphone; and, of course, you can manage the reproductions through gestures. Come on, they are very complete. In what has to do with the pricesthis is the one with each of the models that are for sale in Spain for a long time:
Xiaomi Redmi Buds 4: about 33 euros to change
Xiaomi Redmi Buds Pro 4: about 55 euros to change