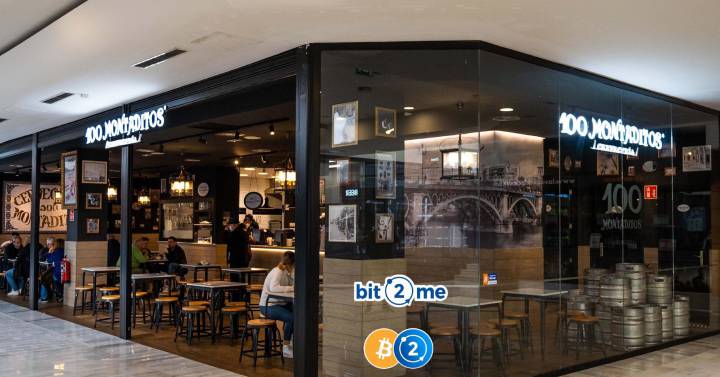 The Spanish company Bit2Me of sale of cryptocurrencies, has announced the launch of Bit2Me Card, a Mastercard debit card that will allow you to make payments both in cryptocurrencies such as euros in all establishments that accept Mastercard.
Bit2Me will convert cryptocurrencies into fiat money, which can be spent at any terminal that accepts Mastercard around the world. The coin, therefore, it will enter the Mastercard network as fiat currency traditional.
Bit2Me users who have the Bit2Me Card will be able to pay your purchases with any of the 68 cryptocurrencies that the Spanish company offers virtual currencies on its platform.
Bit2Me intends to increase its offer of virtual currencies, until reaching 200 currencies, before the end of the year; which shows the potential both from the platform itself and from the new Mastercard debit card.
The Bit2Me Card is scheduled to be released later this year. year. Its use is not limited to Spanish territory, but is born with a strong international vocation, since it can be used in any establishment in the world that accepts Mastercard. Regarding the emission of the card, at the moment it will only be issued to Bit2Me users of the European Union.
With this launch, Bit2Me offers consumers freedom to choice when paying. This card also covers a growing demand from users who want to make payments with cryptocurrencies with the greatest of guarantees. Bit2Me Card has been developed with "some
rigorous quality and safety standards ", Bit2Me points out.
MORE DEMAND
According to Paloma Real, general director of Mastercard Spain, "it is a fact that every day more people acquire and use cryptocurrencies in your purchases. With the launch of this new card we respond to this growing demand and we offer consumers a simple and secure so they can pay, when they want and where they want with cryptocurrencies. We are delighted to work hand in hand with Bit2me to continue innovating and creating solutions in the world of payments, and we are sure that this product will have a great reception both in Spain and in Europe".
A project in which the figure of Baldomero Falcones has been capital, recently joined the Bit2Me team as Senior Advisor. Falcones He was World Chairman of Mastercard between 2002 and 2006, Chairman of FCC and director of operations at Banco Santander. He is also a co-founder from the venture capital firm Magnum Industrial Partners. "The innovation is the engine of growth for companies, investors and countries, and Bit2Me It shows again that it is in his DNA, "said Falcones.