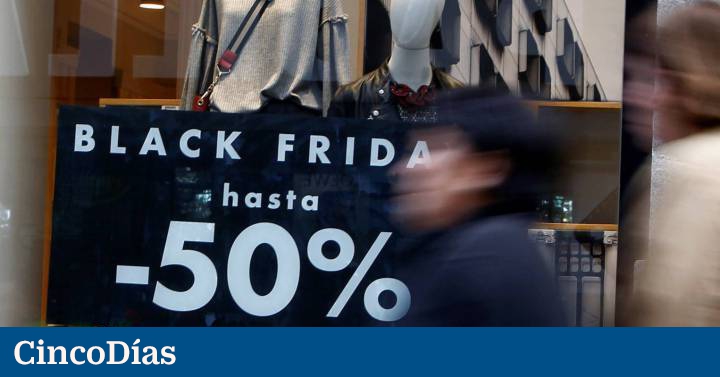 The logistics sector employer, UNO, presented its forecasts for the Black Friday and Christmas campaign on Tuesday, the busiest dates for electronic commerce and, by extension, the distribution of orders.
According to the data managed by the association, the logistics companies will manage a total of 106 million shipments, which will mean a growth of 7% compared to last year and, again, will represent a new record. On average, 3.7 million shipments will be managed per day, although UNO anticipates peaks of up to 5 million during the days of highest volume, which will coincide during the week following the official start date of Black Friday, which coincides with the last Friday of November, although distribution companies are increasingly anticipating it.
"This is a figure that requires spectacular work and an investment in technology and human capital of the companies of which we can all be very proud," explained the president of UNO, Francisco Aranda. "This year it is expected to reach the highest Online sales figure never before seen during the Black Friday and Christmas campaign ", he assured, adding that the 7% growth expected for this year" will be more moderate than that registered in 2020, since the pandemic caused that only in a year to accelerate the growth that was foreseen for the next five or six years ".
To cope with this volume of work, Aranda has described, the brands are advancing the Christmas campaign to the maximum to ensure that the volume of work "is distributed" and is not concentrated only on the days of greatest activity.
Transport companies, for their part, will reinforce their workforce and will add a total of 1.15 million workers, an increase of 14% compared to the average volume of the sector during the rest of the year. In addition, it will imply an over-hiring of between 3% and 4% compared to the same campaign last year. of operations, among others ", has detailed Aranda.
In addition, the supply crisis due to the lack of containers and their high price has caused the sector to take "months" planning. "Companies that have not prepared months in advance are left out of the business opportunity offered by this time," he assured.
Price increase
This shortage of supply will also cause a shortage of some of the most demanded products at this time. Employers UNO estimates that, in certain categories, there is a low supply, but a high demand, "which will lead to an increase in prices that will probably have a direct impact on the consumer and, therefore, on the impulse to buy", he added. Aranda. "This last quarter of the year will be the one that requires the greatest forecast; luckily, we have learned a lot from the pandemic and our demand prediction algorithms already have new variables that allow us to better manage the tensions in the supply chain", has analyzed.