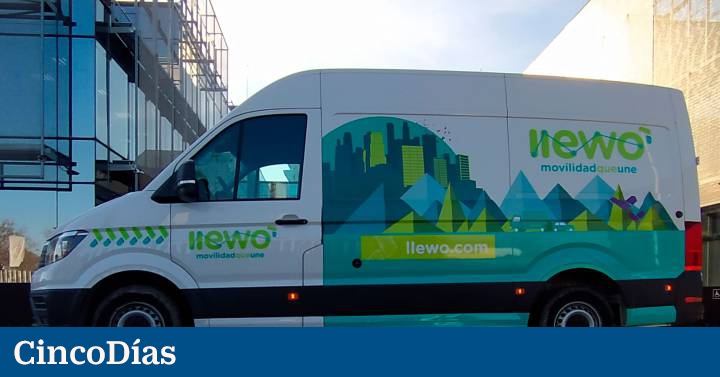 El Corte Inglés, Enagás and Ilunion have reached an agreement to promote sustainable mobility and with social impact among its clients, according to reported by the distribution group chaired by Marta Álvarez.
This collaboration will materialize through Llewo, an investee company by Enagas and Ilunion, which specializes in social logistics management and eco-sustainable from Spain. Specifically, Llewo will start developing logistics services of 'last mile' (final delivery to the client) for El Corte Inglés in a series of selected locations, and will progressively expand thecoverage of distribution throughout the national territory.
Thanks to this alliance between the energy company and Ilunion, more than 150 direct jobs will be generated, among people dedicated to distribution, warehouse management and the entire support area necessary for the correct provision of a service of these characteristics. With the incorporation of Llewo for its 'last mile' logistics deliveries, El Corte Inglés is committed to both sustainable logistics and diversity and the employability of underprivileged groups.
This alliance is a first step in a long-term collaboration to both companies. According to the group, the goal is to work together to evolve and grow the 'last mile' from a point of view sustainable and social.
"Llewo will apply the latest technological developments to provide a last mile service to a large company like El Corte Inglés, with the quality and efficiency requirements that have characterized it for a long time decades. For us, it is a benchmark in customer service ", he highlighted
the CEO of Enagás, Marcelino Oreja.
For the CEO of Ilunion, Alejandro Oñoro, this alliance with El Corte Inglés and Enagás will mean another step in consolidation Llewo as a benchmark in the sector of the last mile, "not only for the quality and effectiveness of the service offered to the client, but by the great social and environmental impact generated by its activity ".
Finally, El Corte Inglés has highlighted that this collaboration means one more step in its Corporate Social Responsibility strategy, but also in its omnichannel service, as it will help to improve customer service to the end customer.
.