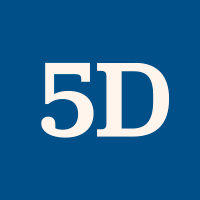 The Japanese giant of health services M3 is reinforced in the Spanish and Latin American markets. The company, which is listed on the Nikkei, has signed the acquisition of the Spanish app iDoctus, dedicated to providing clinical support to doctors, a kind of online vade mecum.
iDoctus is a company based in Madrid. It also has a strong presence in Latin America, especially in Mexico. Deloitte has advised the operation on behalf of iDoctus.
It is specialized in providing physicians with fast, up-to-date and accurate support to make their clinical decisions. The app provides information on medicines, clinical and scientific news and tools for diagnosing diseases. The company was launched in 2011 and is present in 19 countries, including Mexico and Spain and other Latin American markets. It is the leading Spanish-speaking app for doctors.
Currently, the company provides services to 500,000 doctors, of which 150,000 are Spanish and the rest are in Latin America. Combined with the position of M3 in the Vademecum, both brands will serve 80% of the doctors in Spain.
According to the 2020 accounts of eDoctores Soluciones, deposited with the Mercantile Registry, the company registered a profit of 1.5 million and revenues of close to 2 million. In both cases, these figures double the numbers recorded in 2019. The good progress of the company and the appetite for the health and technology sectors suggest that the company is paying a high price.
M3, meanwhile, is a firm that operates in Japan, Europe and Asia, with 6 million users around the world and offices in a dozen countries. The company, which has a capitalization of around 200 million, provides health and life sciences services, with a special focus on services to doctors, but also pharmaceutical promotion, health education or market research.
"We are excited for iDoctus to join forces with M3, the global leader in digital health. The combination of the global scale of M3 with the mobile focus of iDoctus leads us to accelerate the development of digital initiatives", says Ángel Díaz Alegre, CEO of iDoctus.