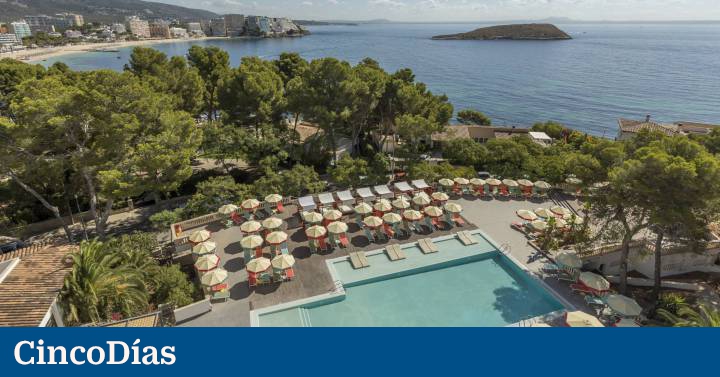 The average daily rate of hotels in Spain will be 168 euros in August, 42% more than in other periods of high occupancy in coastal destinations and 17% considering urban centers, according to the report The Hotel Pricing Outlook Simon-Kucher & Partners, a global strategy and marketing consultancy.
Following this trend, the most affordable average rates in coastal destinations such as the Balearic Islands or Malaga will exceed 200 euros in August, while among the cheapest coastal destinations are the Costa Brava, the Canary Islands and Alicante, with rates between 120 and 165 euros .
The first post-pandemic tourist summer without restrictions has arrived with skyrocketing inflation and hotels with prices that were not remembered many years ago. The accumulated demand in previous years exceeds that of 2019, causing an increase in prices due to the avalanche of reservation requests.
According to the report by Simon-Kucher & Partners, the median daily rate will stand at 168 euros in August, reaching 200 euros in places like the Balearic Islands or Malaga, where many of their hotels have posted the 'full' sign.
The document ensures that hoteliers "make a killing" squeezing the most out of the willingness to pay of a consumer who is more eager to travel than ever.
In its quarterly price perception panel, it indicates that the consumer perceives that prices are rising up to 20% more than reality in travel, which will limit consumption as soon as the effect of accumulated demand after Covid disappears."
For this reason, all experts estimate that this dammed-up demand effect will stabilize at the end of 2022 and that consumers will reduce their spending on travel and leisure in 2023.
upload all categories
As for the positioning of hotels, both high-end and mid-range hotels rose by 17% on a par with previous periods of high demand, taking advantage of the exceptional situation.
The easing of restrictions against Covid is attracting foreign tourism back to Spain and in turn promoting domestic tourism that had restricted their travel after the pandemic.
The sector is beginning to set its sights on 2023, which will be marked by an unprecedented macroeconomic context, with high inflation and high interest rates that indicate that pent-up demand could be a mirage this season.
In addition, the text points out that the economic uncertainty with the invasion of Ukraine by Russia and the possible energy blockades this winter with an already skyrocketing inflation shake the most optimistic forecasts.
The consultant's experts assure that demand will undoubtedly be affected by stagflation (a combination of slower growth and high price increases), an unknown challenge that the hotel sector will have to face.
"Riding this wave and protecting margins will go beyond tactical rate hikes: it will require smart business strategies such as identifying the least affected customers and ensuring a consistent distribution strategy, among other levers," the report concludes.