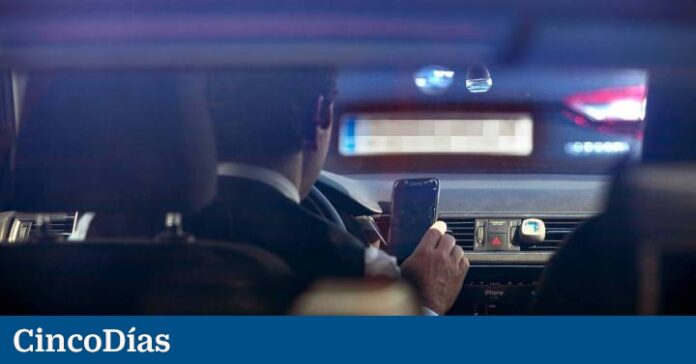 The head company of Cabify in Spain, Cabify Mobility International, has recorded losses of 34.1 million euros in its last fiscal year (2019), which means multiplying by 163 the red numbers recorded a year earlier, which amounted to 209,000 euros. This result is due to a negative impact of 35.7 million, which is reflected in the annual accounts, recently deposited in the Mercantile Registry, as an impairment due to disposals of financial instruments.
Company sources explain that these losses are due to the fact that the operating result includes the impact of investment reallocation among different Latin American countries from Cabify Mobility International. The Latin American region is a key market for the Spanish company and it has been reinforcing its investments. Precisely, in 2019 it formalized its merger with the Easy technology platform "generating significant synergies in various markets".
Regarding the turnover, also suffered. The firm obtained revenues of 2.44 million, 31.6% less than the 3.57 million in 2018.
As stated in the annual accounts, Cabify Mobility Spain is the head of MaxiMobility Spain (the company that records the activity of the passenger transport platform through VTC vehicles), In the future mobility y Movo Miau Miau International. However, in the 2019 accounts Cabify Mobility International does not detail the results of the subsidiaries that depend on it.
The company describes its social object as "the activity of management and administration through the corresponding organization of material and personal resources".
Until 2017, Cabify Mobility International was in charge of managing the shares of some of its international subsidiaries, such as those in Mexico, Brazil, Portugal, Chile, Peru or Japan, among others. In January 2018, it became the sole partner of the Spanish company, and only has the parent company based in Delaware (USA), Maxi Mobility Inc.
The annual accounts of the company detail that at the end of 2019 it kept open for tax inspection all the taxes to which it is subject from the previous four years, although the administrators consider the possibility of "outflows of additional resources from significant amount ".
At the end of the year, Cabify Mobility International doubled the number of people employed from 6 workers at the end of 2018, to 12 employees in 2019. This increase in the workforce also led to a notable increase in personnel costs to 1.43 million (+ 143%).
Regarding the transport business through vehicle rental with driver (VTC), Cabify, through Maxi Mobility Spain,
obtained a net profit of 2.7 million
of euros in Spain in 2019, the first it achieves in the country, after shooting its turnover by 54%, to 223 million euros. In addition, Cabify assured that in 2019 it paid taxes in Spain for 12.8 million euros, 60% more.
.