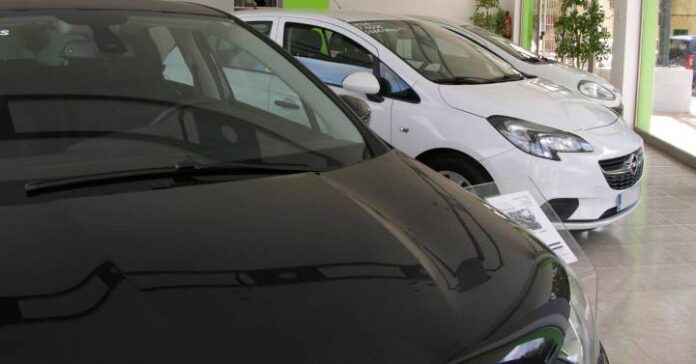 The Ministry of Industry, Commerce and Tourism will not extend the Renove Plan to help the purchase of vehicles of all types of propulsion, so that customers will only be able to benefit from its aid until this Thursday, December 31, to said initiative, that still has more than 200 million euros to be awarded.
According to sources from the Ministry consulted by Europa Press, to date only 37.73 million euros have been requested of the 250 million that the plan has, which represents 15.1% of the total budget.
However, the same sources have indicated that it must be taken into account that some of these files will not be completed or corrected correctly, "so the final budget execution figure will be lower." Specifically, 34,869 files have been registered in the system as of December 28.
Of these, about 26.67 million euros have been requested by individuals or non-profit organizations, while about 11.06 million by freelancers or companies. In addition, the majority of the requests sought to acquire passenger cars, with 26.11 million euros, followed by buses or coaches or trucks, with 7.66 million; of vans, with 2.07 million, and of motorcycles, with 1.88 million.
Despite the fact that the Executive recognizes that in the last days of the year a "slight" increase in applications has been detected, it has decided not to extend the Renove Plan, leaving more than 200 million unspent, as advanced by 'La Tribuna de Automoción' .
AID OF UP TO 4,000 EUROS.
The Government approved last July the new Plan Renove 2020, which has a budget of 250 million euros and offers aid of between 300 and 4,000 euros for the acquisition of a vehicle in exchange for scrapping an old one.
The objective of this program was to boost the demand for vehicles, paralyzed by the confinement measures put in place to stop the spread of the coronavirus, while also seeking to activate the production of Spanish vehicle plants.
It also sought to replace old vehicles in circulation, which are more polluting and less safe, by more modern ones and following the criterion of technological neutrality, so that it also offered aid for combustion models (diesel and gasoline).
Depending on the vehicle purchased and the type of beneficiary, the Renove 2020 gave incentives of between 300 and 4,000 euros to the acquisition of a model and deregistering an old one, to which an additional 500 euros were added in case of scrap a car over twenty years old, for beneficiaries with reduced mobility or who belong to households with a monthly income of less than 1,500 euros.