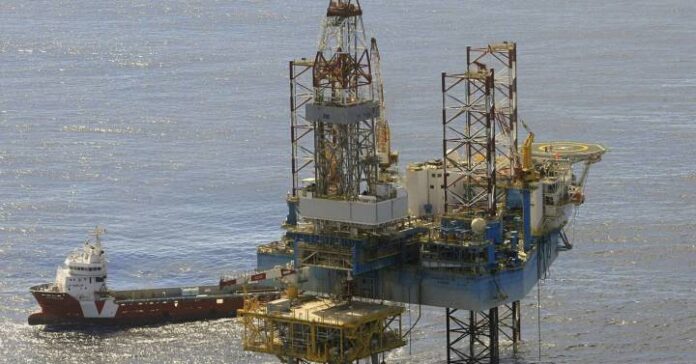 The Government is going to resort to the issuance of public debt in an amount of 638 million euros to compensate Santander, Caixabank and Bankia for the money that they advanced to Enagás to pay compensation for the closure of the 'Castor gas warehouse ', when it was closed in 2014.
The decision was adopted by the Council of Ministers yesterday through a royal decree published this Tuesday by the Official State Gazette (BOE), where it explains that "it is necessary to partially resort to indebtedness as the Contingency Fund does not have sufficient resources "to finance the compensation stipulated in a court ruling.
The Supreme Court ruled last October that the State must pay 1,350 million euros to the three banks after they provided said amount to allow the closure of the gas installation, thus partially estimating the liability claim brought before the Government by the entities in 2018.
Santander, Bankia and Caixabank specifically contributed the funds to Enagás, the platform's concessionaire, when it took over the management of the construction company Escal, owned by ACS, in exchange for collecting the amount from the Treasury in a term of 30 years. The situation was judicialized when the norm that protected said fertilizers was changed, leaving the right of collections in a vacuum.
Originally, the construction of the facility was granted to Escal UGS, contemplating compensation to the concession company for the net book value of the facilities involved in underground storage, "as long as they continue to operate", as detailed in the Royal Decree published in the BOE.
When it came into operation in 2013 and when the gas to be stored was injected, several earthquakes occurred that were associated with the facilities and prompted the Government to decide to discontinue it, causing the construction company to complain.
The option to transfer it was opened and in 2014 Enagás took over the facilities in exchange for the collection rights, after paying at that time the 1,350.73 million in investments made by Escal, money that would later be advanced by the banks to to facilitate the closure of the subsea gas store.
Following the Supreme Court ruling, the Government will proceed to return it to the entities through the Ministry of Finance. To this amount, it would be necessary to add the compensatory interest from the date of presentation of the claim until the date of notification of the judgment, without prejudice to the legal interests that may correspond from the aforementioned notification in accordance with current regulations