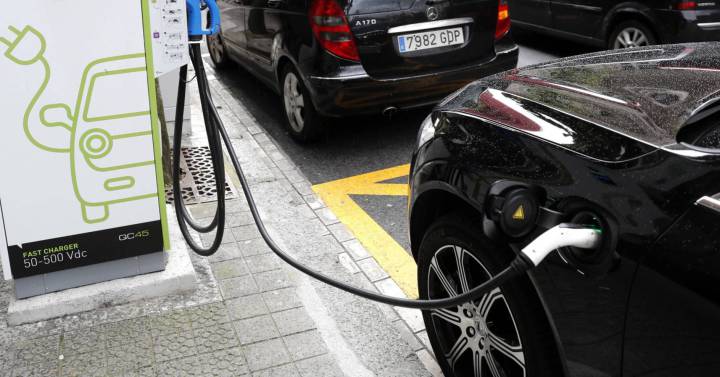 The Minister of Industry, Commerce and Tourism, Reyes Maroto, assured this Saturday that the Government is finishing drafting the call for the industrial value chain line that "will allow the channeling of large investment projects" to promote the electric vehicle in Spain. This was stated by Maroto during a visit to an agricultural and livestock fair held in Valencia de Don Juan (León), where she expressed that she hopes that this call will be completed in "the next few days."
At this point, he highlighted the importance of the strategic project or Perte of the electric vehicle to improve the platforms and be able to manufacture electric vehicles in Spain, as well as favoring the country being able to house a battery factory for this type of car.
Regarding the agri-food Perte, recently approved by the Government, Maroto stressed that the same day of its approval, a "significant investment" was promoted for the digitalization of agri-food farms.
Asked by journalists about the rise in fuel prices and its consequences in the rural sector, the head of Industry said that the involvement of the Executive is "maximum" and that "the best solutions are being sought so that these costs, which are assuming a lack of development by the sector, can be corrected".
"We are working from all the ministries involved so that the costs can be redirected and we can provide solutions to the increase in prices," Maroto emphasized. At this point, she stressed that the Government is "developing an agenda to minimize these impacts, especially reducing taxes, which is where it is easier for it to reach potential beneficiaries later." However, he warned that the rise in prices is a factor "outside the government's action" and attributed this situation to geopolitical tensions.
Finally, Maroto took advantage of his visit to Valencia de Don Juan to show the Government's "commitment" to rural areas and affirmed that they should be part of the "country project".