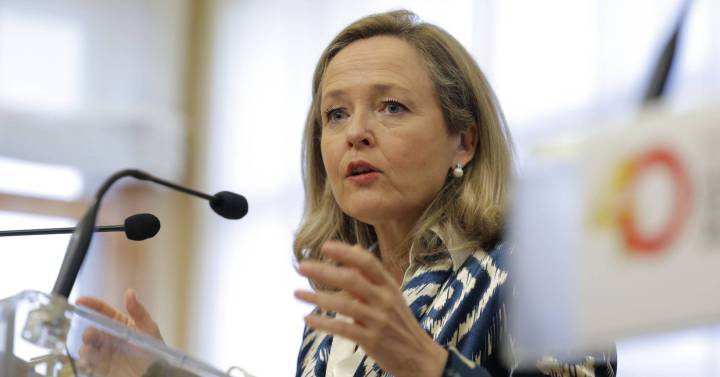 The financial customer authority, which will essentially deal with responding to customer claims of some of the entities in the sector, is already at the table of the Council of Ministers. The body, which will replace the claims services of the CNMV, the Bank of Spain and the General Directorate of Insurance and Pension Funds (DGSFP), will issue binding verdicts for claims for an amount of up to 20,000 euros.
The Minister for Economic Affairs, Nadia Calviño, stated in the press conference after the Council of Ministers that the maximum period for resolving claims will be 90 days and that the process will be extremely simple: neither a lawyer nor a solicitor will be needed. Entities will also be encouraged to comply with the resolutions, because if they do not comply, they will be sanctioned.
The new supervisor will be financed directly with contributions from the entities – they will have to pay 250 euros for each claim that is presented – it will also promote financial education. This is the last piece of the initiatives launched by the Government in the field of financial services, an area with very high litigation, "which is a burden for the courts, as well as for citizens".
This measure, within the regulatory scope, is added to the decision of the banking employers AEB, CECA and Unacc, which recently signed a protocol of ten measures to help older and vulnerable customers overcome the obstacles that the digitization of the sector poses for them. The draft law on customer service is also underway. Entities must have a customer service 24 hours a day, 365 days a year with people on the other end of the phone, with a staff trained and capable of caring for the elderly and people with disabilities,
The President of the Government promised to create the new body after the controversy over the tax on documented acts. The Supreme declared that the client had to pay it, but the Executive changed the norm so that the bank paid it. The dispute dates back to November 2018.
The body, which will be independent, will have representation on the board of the CNMV, the Bank of Spain and the DGSFP and the Treasury. It will be a kind of fourth financial supervisor along with the three mentioned. The difference is that its surveillance will not be vertical, but horizontal, with specific powers when it comes to processing complaints in each and every one of the areas of the financial sector.
The big difference is that the verdicts of the new authority, unlike those of the CNMV, the Bank of Spain and the General Directorate of Insurance and Pension Funds (DGSFP), will be binding up to the aforementioned 20,000 euros, as detailed Nadia Calvino.