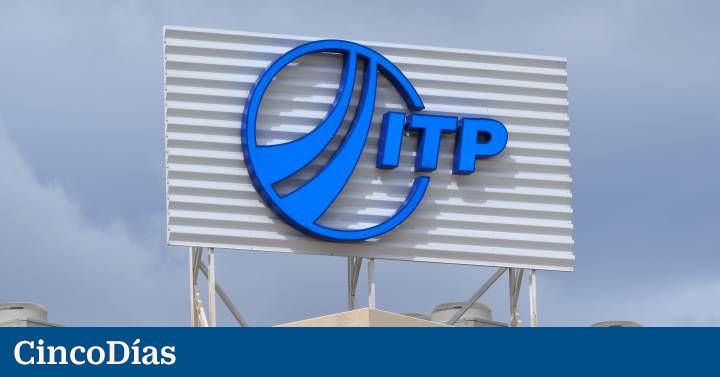 The Government has approved the sale of 100% of ITP Aero by the British multinational Rolls Royce to a consortium led by the US fund Bain Capital, and also made up of Sapa Placencia and JB Capital, for 1,700 million euros.
As confirmed by Defense sources, the Council of Ministers authorized the operation on Monday, which was an essential procedure for it to be carried out as it is a strategic company.
The agreement for the sale of ITP Aero to the consortium led by Bain Capital was closed on September 27, just when the term that had been given with the Basque central and autonomous government to reach the purchase agreement expired, and was waiting for receive the relevant authorizations.
Bain then announced that it was open to the incorporation of other Spanish industrial partners into the consortium, which together with JB Capital, with 10%, and Sapa, with 5%, would add up to 30% of the capital.
At that time, the Spanish consortium that would participate in the operation was not closed and in these months there have been rumors about the possible entry of Indra.
However, the CEO of Indra, Ignacio Mataix, assured a week ago at the conference with analysts on the occasion of the presentation of results for the first half that they were not "examining" acquiring a minority stake or making a financial investment in this factory. , or any other company.
With the signing of the agreement, the US fund undertook to maintain the industrial capacities and assets associated with State security in Spanish territory, in addition to maintaining the decision-making center, the industrial capacity, the technological capacity and the registered office and tax of ITP in the Basque Country.
Likewise, it announced the start-up of an industrial project, aimed at guaranteeing the stability of the company as well as a strong organic growth of the business.
After the closing of this operation, ITP Aero will be an independent company directed by the current managing director, Carlos Alzola, based in Zamudio (Bizkaia), as reported by Rolls-Royce at the time.
The companies, which reached the agreement after negotiations that were carried out with absolute discretion but were complicated, expected that the transaction would close during the first half of 2022.
The British company will receive around €1.7 billion in cash from this sale and the proposed sale gives ITP Aero an enterprise value of around €1.8 billion.