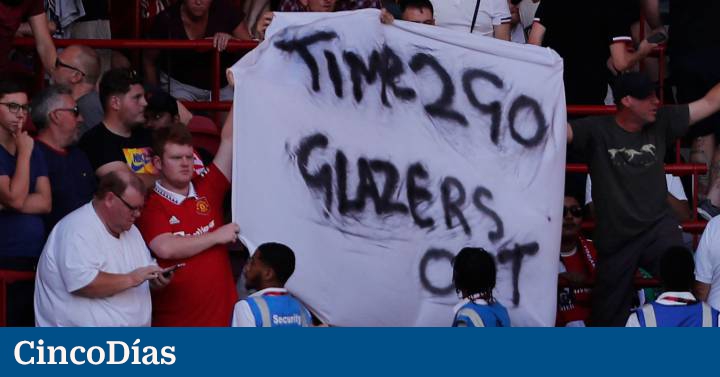 The Glazer family, owner of Manchester United, assured that it is "open" to selling a minority part of the club, in response to the controversy raised after Elon Musk, owner of the Tesla car company and the world's richest man, assured in a joke and then denied that he was interested in buying the English soccer giant.
The family of owners has already entered into preliminary talks with some interested parties and would be asking for around 5,000 million pounds sterling (approximately 5,920 million euros) for a fraction of the Red Devils, according to sources close to them cited by the agency. Bloomberg.
Confusion was sparked among users of the social network Twitter by an extensive thread of comments on Musk's account. In this context, the tycoon ironically: "I'm also going to buy Manchester United, you're welcome", something that users of the social network took for granted.
However, after receiving hundreds of thousands of comments challenging his comment, including from Manchester United fans and Tesla users, Musk clarified that it was all a lie. "This is an old joke. I am not going to buy any sports equipment, "said the billionaire, with whom he has a legal complaint after refusing to consolidate an acquisition agreement worth 44,000 million dollars. He then commented that, if he were to buy a sports entity, it would be United. "It was my favorite team growing up," he said in another tweet. The club's shares soared 7.6% at the start of the session on Wall Street.
Manchester United, despite its sporting situation, is one of the five clubs that earn the most money in the world. Its market capitalization exceeds 2,000 million dollars, while Forbes estimates its value above 4,600. Roman Abramovich's Chelsea, valued at around £3,000, was sold to American Todd Boehly and Clearlake Capital for £2.5bn, plus an investment commitment of more than £1.5bn over 10 years.