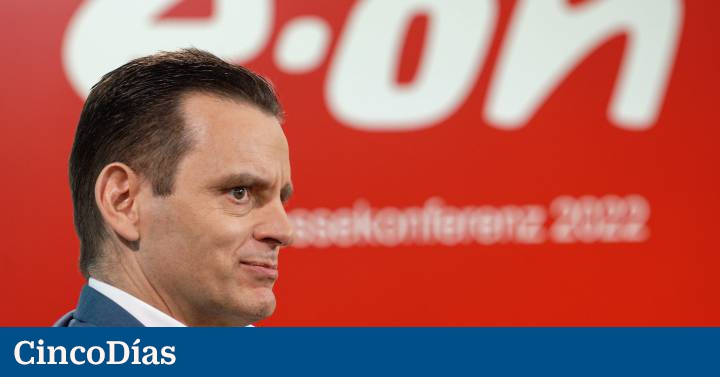 German energy supply company E.On posted net attributable profit of 2,258 million euros in the first six months of 2022, which represents an 11% drop with respect to the result accounted for by the German 'utility' in the same period of the previous year.
E.On's results reflect an impairment of 700 million euros in the valuation of the German investment in Nord Stream, the company that owns the two gas pipelines that connect Germany with Russia, compared to December 31, 2021, as a result of the "increased uncertainty" after the Russian invasion of Ukraine.
sales of E.On between January and June reached 52,845 million euros, 60% more than a year before, with a 6% increase in network business billing, up to 9,590 million, while the customer area raised its income by 60%, up to 42,117 million.
Between April and June, the German company obtained a net attributable profit of 1,432 million euros18% below the result corresponding to the second quarter of 2021. E.On's revenues in this period totaled 23,338 million, 59.4% more.
"We are helping Germany and our European markets to respond to the extraordinary short-term crisis and we are also working to establish long-term energy security by accelerating the energy transition," said Leonhard Birnbaum, CEO of E.On, for whom the current energy crisis makes it clear that Europe needs to transform its energy system and be independent of Russian gas.
After presenting its accounts for the first half, E.On confirmed its forecasts for the year as a whole, when it expects to reach an adjusted gross operating profit (Ebitda) of between 7.6 to 7.8 billion and a net profit of between 2,300 and 2,500 million.