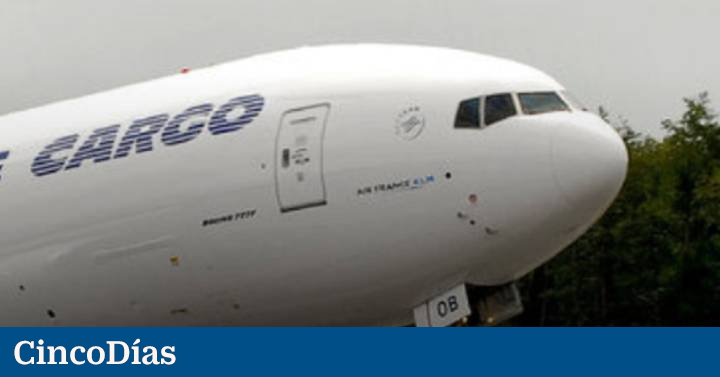 The General Court of the EU has dismissed a battery of resources, presented by some of the largest airlines present in the cargo business in Europe, against the historic sanction for 790 million imposed in November 2010 by the European Commission. Among the companies affected there is none Spanish, although it appears British Airwaysof the IAG group.
Air France (183 million fine), British Airways (104 million), KLM (127 million), Cargolux (80 million), Singapore Airlines (74 million), SAS (70 million), Cathay Pacific (57 million), Japan Airlines (35.7 million), Air Canada (21), Martinair (15.4) and Lan Chile (8.2), were fined for price collusion.
The same General Court annulled the original sanctions in December 2015 for procedural reasons (internal contradictions that could undermine the right of defense of companies), but the EC insisted on carrying out this file. The sentences were restored in March 2017 and are now ratified, in its main lines, by the European justice. The amount of the sanctions drops to around 715 million.
were exempt Lufthansa and his teammate Swiss under the leniency program, by denouncing the cartel and providing information. Other companies saw their sanctions reduced by collaborating.
key industry
Aviation had a 20% share in the transport of EU imports and 30% in exports at the time of the sanction, a role that weighed on the persecution of a cartel, whose objective was to fix prices. The practices against the competition were carried out between December 1999 and February 2006affecting the transport of goods in the European Economic Area or with destination or origin in it.
Competition found contacts between companies with the objective of agreeing on the surcharges for fuel and safety. In addition, they refused to offer commissions to freight forwarders on the aforementioned surcharges.
The economic penalty was the maximum allowed by the EU rules, 10% of the total turnover in 2009, the year preceding the original sanction. The EC considered that the airlines had infringed provisions of the Treaty on the Functioning of the European Union (TFEU), the Agreement on the European Economic Area (EEA) and the Agreement between the European Community and the Swiss Confederation on air transport (EC-Switzerland ).
The General Court has now dismissed the appeals of Martinair Holland, KLM, Cargolux, Air France-KLM, Air France, Lufthansa, Singapore Airlines and Singapore Airlines Cargo, upholding the fines imposed by the EC.
However, it partially annuls Brussels' decision regarding Japan Airlines, Air Canada, British Airways, Cathay Pacific Airways, SAS Cargo Group, Latam Airlines Group and Lan Cargo. In these cases the sanctions have been mostly reduced. In the case of British Airwaysflagship of IAG, is lowered from 104 million to 84 million.