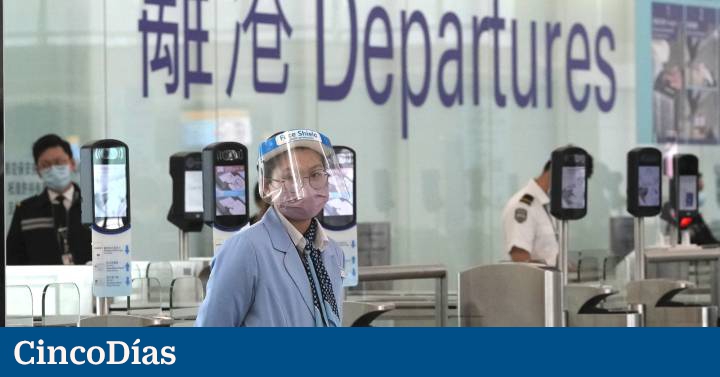 Airlines and the airport sector, represented by Iata and ACI Europerespectively, have applauded the new European Council recommendation for external travelers arriving in the EU, published this morning. It could be a boost to the recovery of long-haul flights. And it is that, the new regime is aligned with the guideline of last January on trips in the internal market and is based on control the traveler for their health status and vaccination schedulein addition to the epidemiological situation of the country of origin.
This recommendation, non-binding for the Member States, says that it is convenient to analyze the possibility of adopting an approach based solely on the personal situation of the traveler. The European Commission must review the recommendation between now and April 30, with the elimination of the list of countries with a bridge to Europe being considered probable.
The new approach is in line with the arguments of the World Health Organization and, according to the Council, responds to the evolution of the pandemic, the increase in vaccination and the recognition of a growing number of certificates issued by third countries equivalent to the EU digital COVID certificate. The new recommendation will start to apply on March 1.
EU member states will have to open up to non-essential travel for people with vaccine authorized by the EU or WHO, provided they have received the last dose of the primary vaccination schedule at least 14 days and no more than 270 days before arrival or have received a booster dose. Entry will also be allowed to those who have overcome COVID-19 in the 180 months prior to displacement, and to those arriving from a country that appears on the EU list. The Council has warned that in some cases, travelers could be subject to measures before travelingsuch as performing a PCR test.
In the case of children, entry is allowed to those who are between the ages of 6 and 18 and meet the conditions set for adults. If this is not the case, they are required to provide a negative PCR test carried out at the earliest 72 hours before departure. In this case, the European Council opens the door to require additional tests at destination and even quarantines. For children under 6 years of age, there is no requirement.
Somewhat looser measures
From the EU, it has risen from 75 to 100 cases of Covid per 100,000 inhabitants, during the last 14 days, to lift restrictions on all travelers from a certain country. The weekly rate of tests per 100,000 population is also increased from 300 to 600.
The Council began to relax the restrictions on non-essential travel from outside the EU on June 30, 2020. It was with the configuration of a list of countries or destinations that had a green light for non-essential travel to the EU and that is reviewed biweekly.