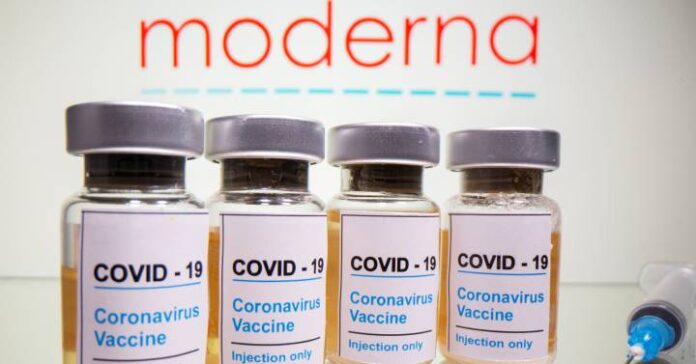 Moderna announced today that the European Union has exercised the purchase option on 80 million vaccines against the coronavirus. The Commission had signed weeks ago the purchase of a first batch of 80 million doses, expandable by another 80 million according to the option that has been executed today. Moderna's vaccine is not approved for administration in Europe, while in the United States the FDA will approve the emergency authorization in a very short time.
It is expected that the European Medicines Agency will give the green light to the vaccine on January 6, pending only an additional authorization from the European Commission that would take a few days or even hours. In total, the 160 million doses will serve to immunize 80 million people in Europe (40 million more thanks to the new purchase), given that it is administered in two doses. Given that Spain is responsible for just over 10% of the vaccines whose purchases are centralized by Brussels, Health will thus have access to vaccines for 8.4 million people, with a total of 16.8 million doses. The vaccine will be manufactured by Laboratorio Rovi, in Madrid, which is assigned the formulation, finishing and filling of the product for everyone except the United States. Production will start in January. In total, the Boston-based biotech plans to manufacture between 500 and 1 billion doses next year.
The purchase is crucial for Europe since for the moment it will only have the Pfizer and Moderna vaccines, which are the only ones that are expected to be approved in the coming days. Because the supply contract with Moderna was the smallest that the European Commission has closed with six manufacturers, in this way it is done with more doses that it can use in the coming months, waiting to know if the Janssen ones will work , CureVac, AstraZeneca and Sanofi.
Moderna's vaccine is easier to transport and store than Pfizer's, which requires storage at 70 degrees below zero, although it is also based on the same technology as Pfizer's. Thus, it inoculates the patient with fragments of messenger RNA that instruct human cells to make proteins typical of the coronavirus. These proteins are attacked by the immune system, developing antibodies. It is 95% effective in preventing infection, according to data from a clinical trial conducted with thousands of patients, and none of those who received the vaccine developed a serious disease (compared to 30 individuals in the group that received placebo).
.