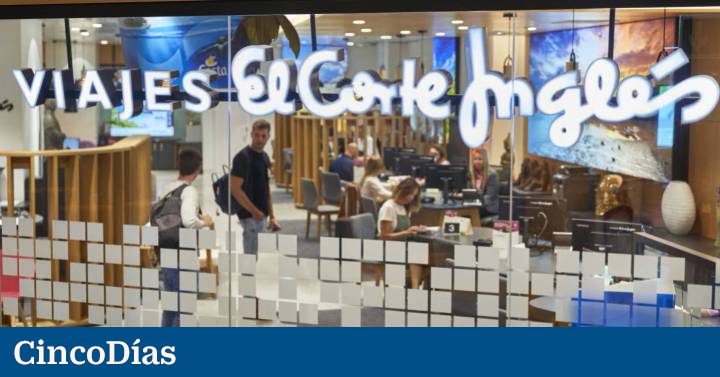 After eight hours of meeting, Viajes El Corte Inglés and the unions reached an agreement at 7:00 p.m. for the employment regulation file (ERE) that will be applied to the second largest group of travel agencies after Ávoris. Faced with the initial proposal of 620 dismissals, the agreement lowers that figure to 475 workers and encourages voluntary departures by increasing compensation up to 33 days per year worked and a maximum of 20 monthly payments. In the event that the dismissal is forced, the compensation will be 25 days per year worked with a limit of fifteen monthly payments.
Those interested in leaving the company will have to submit a written request before March 8, since the group's intention is that the ERE be executed on June 30, 2022. In the first instance, the forced dismissals will only affect the area therefore, the agreement establishes that their requests for voluntary affiliation to the ERE will be prioritized.
The other issue that remained to be resolved was that of the ERTE. First thing in the morning, the Spanish Confederation of Travel Agencies (CEAV) and the unions sent a joint statement supporting the activation of the Red Mechanism, considering that it is the one that offers the most protection to companies and workers. Specifically, this new mechanism included in the labor reform will debut with travel agencies, which will benefit from discounts in Social Security contributions paid by companies of a minimum of 40%, while it will allow workers to collect 70% of the regulatory base without a grace period or consumption of benefits, unlike what happens with ERTEs for economic, technical, operational or production reasons (ETOP).
In this context, the ERTE of Viajes El Corte Inglés will include a maximum suspension of 40% of the worker's working day and will run from April 1 to September 30, 2022, with the exception of the business area, in which the file It will expire on June 30. The agreement incorporates a protection clause through which, if the Red Mechanism is finally approved, it comes into force on April 1 and guarantees 70% of the regulatory base, Viajes El Corte Inglés will be responsible for compensating the worker for the difference.