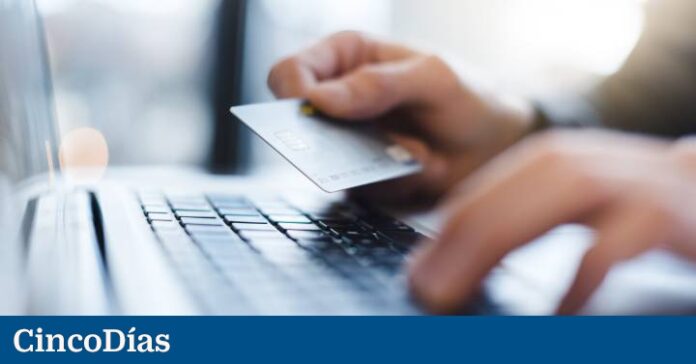 The figures vary, but the underlying idea coincides. Never before has there been a year as positive as this for online commerce. "E-commerce has accelerated especially in the worst of the pandemic and the rise of mobility restrictions has been noticed a lot. We are dedicated to Amazon, which is a large part of the e-commerce volume. We have seen 200% increases in some clients. The data speak of 40%. We have seen huge increases in some verticals such as food, "sums up Álvaro Sánchez, CEO of Azzgency, a leading sales consultancy on this platform.
The fear of crowds will pass once the vaccine is widespread among the population, but even so, Sánchez has no doubts. The way of buying is called to change forever. The explosive growth in online sales may be moderated, but the expert argues that the pandemic has helped those who were reluctant to resort to this form of consumption to overcome them. According to Sánchez, when a consumer tries to buy online, and specifically, Amazon, it is very easy for them to end up repeating. "The experience tends to be very good in terms of convenience and shipping and many end up going back to shopping online. Loyalty to the user a lot. Many of these new e-commerce users end up being channeled by Amazon ", he explains.
The undeniable change in consumer habits also implies another in companies. "If the Covid had not happened, we would have had to continue making an educational effort on the need to diversify the business and open new sales channels that are not exclusively physical, but the same business has detected this need alone because it they have found the store closed ", says Alejandro Saiz, CEO of Monei, a startup dedicated to facilitating online payment solutions and that this year has accumulated successive growth of 200% month by month.
Álvaro Sánchez foresees that online commerce will continue to gain more and more ground than the traditional one, and although these businesses have understood the importance of this sales channel, being successful in it is not easy.
A monopolized sector
Contrary to what might be expected in a theoretical way, the world of online sales is in much less hands than that of the traditional one. The costs of running a physical business are higher, but so far, finding their niche in the market has been easier for small businesses in the analog world. Online sales have their own name. It is called Amazon and it monopolizes most of the market in practically all the different countries except China, where Aliexpress stands as practically the only contender capable of facing the American giant.
"Online sales, in theory, can be cheaper than physical; Then, in practice, depending a little on the business model you want, you have to invest a lot in marketing. It is a very concentrated market because in the end there are some leading operators worldwide where most of the user traffic is concentrated ", details the head of Azzgency.
Using a simile, it says that the traffic of a certain platform is similar to the location of a physical store. Following this same example, Amazon is in the heart of the city, on the busiest street, while the competition tries to do business from a store located on a street where practically no one passes. "In the world of digital sales you need to invest in technology, logistics and marketing, and in the end these operators who have great financial power stay in the market."
This dominance of the American company has made enemies of the multinational. Different politicians in Europe, such as the mayor of Paris, Anne Hidalgo, asked citizens not to buy on Amazon to encourage local commerce. The expert considers that the user is the one who should have freedom of choice and qualifies the attacks on the company as "populist." "It is about charging against someone who comes from outside for making it appear that something is being done to protect traditional businesses but I believe that the way to protect these businesses is by supporting them with other measures, not through prohibitions or market regulations. ", Says Sánchez.
More professionalization
When a market experiences growth as abrupt as e-commerce has done, its members learn a series of valuable lessons. Alejandro Saiz relates that it is now a much more professionalized market. "The more e-commerce volume, the more need to understand and manage the part of digital payments very well." The expert says that although a few years ago losing the payment platform for a few hours was something without much importance, today it can suppose millionaire losses.
In the case of Spain, during Black Friday one of the main payment gateways, Redsys, suffered problems due to the avalanche of demand. "In those days of frenzied purchases, 90% of e-commerce in Spain was educated on the need to monitor payment gateways very well, something that many had not even considered." In Saiz's opinion, 2021 will continue to be a frantic race to continue shopping online: "What we have seen has been a very rapid evolution of where society was going. The purchase of according to what physical products will remain in e-commerce when this happens. That does not mean that people are going to abandon physical commerce, because there is always the leisure factor. The vaccine will reassure us all but there will be no drops in e-commerce ".
Tuvalum: proof of the success of specializing
Amazon is king, but there are other platforms that have found their way to get noticed. Specifically, these are specialized platforms in specific market niches. Zalando, the largest marketplace of European origin, is proof of this, since it is dedicated to the sale of online fashion with a success that has allowed the company to achieve a market valuation of 26,655 million euros. Tuvalum is a marketplace specialized in the sale of second-hand bicycles and this year it has registered a growth of 40% compared to the previous year, bringing the volume of transactions to around five million euros.
Alejandro Pons, CEO of Tuvalum, recommends to those customers who are going to make purchases online on platforms specialized in second-hand products that they only do so on those websites that really eliminate the uncertainties of this type of purchase. "For me it is essential to have the security and guarantee that what I am going to buy online will be what I receive at home and I don't want to have to worry, or spend time negotiating the payment method, the shipping, nor would I want to have to move and meet a stranger ", lists Pons.