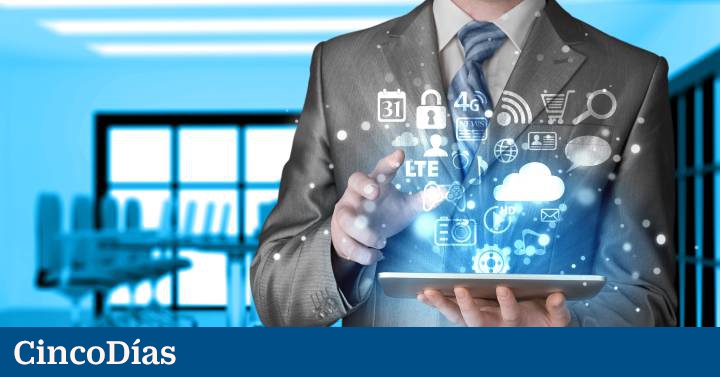 The digital transformation of managers has increased in the last year and a half due to the pandemic, which has forced them to adopt work models where technology has been the protagonist. What's more, In most cases (60%) it is the general management itself who leads the digital strategies, instead of delegating it to a specific area such as marketing (26%) or business and technology (11%).
This is one of the main conclusions of the III Report on the Digital Level of Management in Spain 2021, prepared by the EADA business school. In the third edition of the study, which is carried out every three years, it is found that digital transformation is an increasingly important strategic element for companies. In fact, 88% of the organizations surveyed acknowledge that they have accelerated their digitization to respond to the new challenges posed by the health crisis and for 80% safety has become a priority during that process.
The data of the study show that there has been a clear advance in these five years in the implementation of protocols, policies and action frameworks that companies define for their professionals in the digital environment. While before the pandemic only 47% claimed to have them, now the figure rises to 64%.
Even so, the digital maturity score of the executives (6.5 out of 10 compared to 5.7 in 2018) continues to be highly improvable. The most integrated skills in their day-to-day are operational and for individual use, as indicated by the professor in charge of leading the investigation, Ramón Costa. "Although skills have improved in the areas of communication, leadership or productivity, we cannot say the same in areas related to everything that has to do with brand, prestige and reputation. And most importantly, we still have a lot to do with creativity and innovation, the implementation of new business models or relationship strategies with our customers and the environment ", he warns.
The question is whether in the next report, three years from now, this uptrend continues at the same rate or is it just a post-pandemic mirage. "Everything would suggest that progress will not maintain this level of increase or acceleration, but it is true that managers are increasingly prepared to face the challenges of the digital environment", concludes the professor.
.