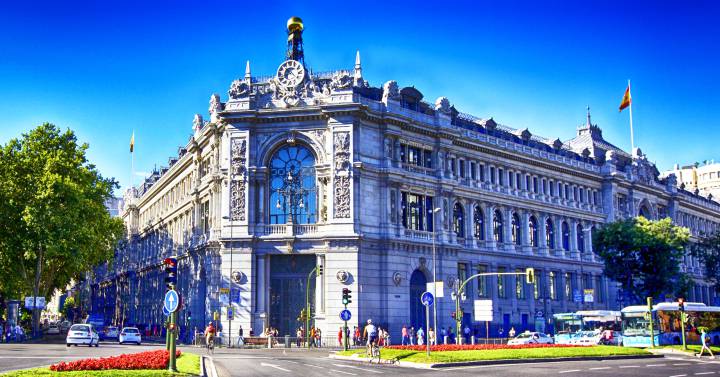 The non-performing loans granted by all credit institutions to companies and individuals stood at 4.29% at the end of 2021, according to provisional data from the Bank of Spain.
The NPL ratio has not been at such a low level since 2008, a year that ended at 3.37%. Based on monthly data, this is the lowest delinquency rate since March 2009, when it stood at 4.26%.
Non-performing loans closed last year 22 basis points below the 2020 ratio, given that the sector's total credit decreased by 0.06%, to stand at 1,223 billion euros, and the total volume of doubtful loans fell by 4 .77%, up to 52,531 million euros.
December's rate remained unchanged compared to a month earlier, with a drop of 0.27% in total credit in the sector and 0.11% in the balance of doubtful loans in the last month of the year.
The figures include the methodological change in the classification of Financial Credit Institutions (EFC), which since January 2014 ceased to be considered within the category of credit entities. Excluding the change, non-performing loans would stand at 4.4%, since the credit balance was 1.191 billion euros in December, excluding EFC credit.
The data broken down by type of institution shows that the doubtful ratio of all deposit institutions (banks, savings banks and cooperatives) closed the year at 4.21%, compared to 4.44% in 2020 and 4.21% November 2021.
On the other hand, the default ratio of financial credit establishments stood at 6.89% at the end of 2021, which represents an increase of 38 basis points in the year and 33 basis points compared to the previous month.
PROVISIONS REDUCED 3.3% IN THE YEAR
The provisions of credit institutions stood at 38,504 million euros at the end of the 2021 financial year, which represents a decrease of 1,339 million euros (-3.36%) compared to a year earlier, but an increase of 227 million ( +0.59%) compared to the month of November.
Provisions for all deposit institutions stood at 36,083 million euros in December, which represents a reduction of 1,214 million in the year (-3.25%) but an increase of 250 million in the month (+0.7 %).