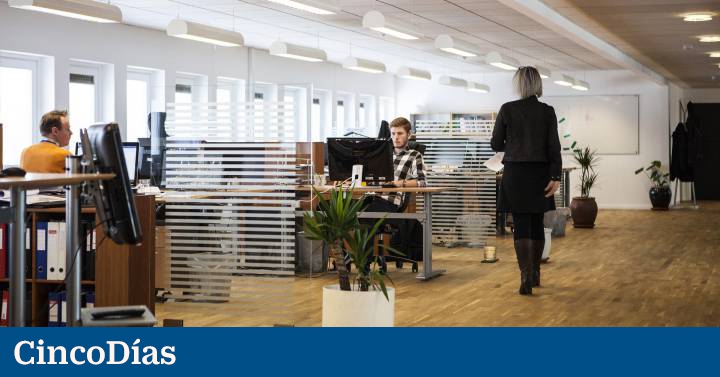 The number of new commercial companies fell 6.8% in June compared to the same month of 2021, to a total of 8,909 companies, according to data released this Friday by the National Institute of Statistics (INE).
With the fall in June, the creation of companies has chained three consecutive months of year-on-year declines, after falling by 8.2% in April and 4.6% in May.
For the constitution of the 8,909 companies created in June, more than 362 million euros were subscribed, which is 23.2% less than in the same month of 2021, while the average subscribed capital, which stood at 40,739 euros, fell 17.6% year-on-year.
While the creation of companies decreased, in June the dissolution of companies increased, by 8.1% compared to the same month last year, to a total of 1,698.
In the first six months of the year, 1.7% fewer companies have been incorporated than in the same period in 2021 and 7.7% more companies have disappeared.
Of the 1,698 companies that closed their doors in June, 75.4% did so voluntarily, 10.9% due to a merger with other companies and the remaining 13.7% for other reasons.
19.7% of the mercantile companies that were created in the sixth month of the year were dedicated to commerce and 18.2% to real estate, financial and insurance activities.
As for the dissolved companies by main economic activity, the highest percentages are in commerce (20.8%) and construction (15.4%).
For its part, the number of mercantile companies that increased capital fell by 0.4% in June, to 2,430 companies.
The capital subscribed in these increases exceeded 1,759 million euros, a figure 0.7% lower than that of June 2021, while the average capital was 724,041 euros, 0.3% less.
MADRID AND CATALONIA LEAD THE CREATION OF COMPANIES
The communities that created the largest number of companies in June were Madrid (2,192), Catalonia (1,586) and Andalusia, where 1,538 companies were created.
The regions with the fewest companies in the sixth month of the year were La Rioja (34), Navarra (60) and Cantabria (80).
Considering the dissolved commercial companies, those with the highest number were Comunidad de Madrid (571), Andalucía (261) and País Vasco (140).
On the contrary, those that registered the fewest dissolved companies were Comunidad Foral de Navarra (six), La Rioja and Cantabria (both with 17).
In monthly terms (June over May), the incorporation of new companies fell by 2.4%, while dissolutions fell by 1.7%.