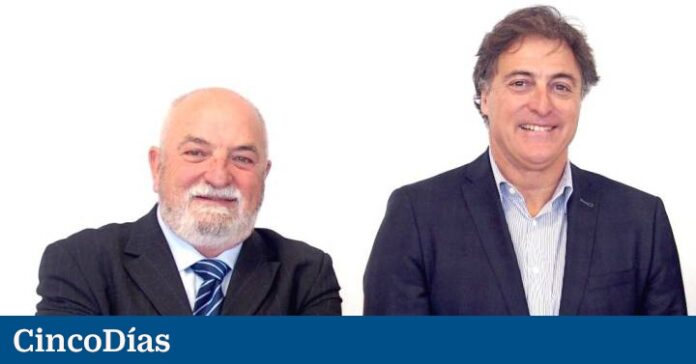 Seidor, the Catalan consulting firm for technological services and solutions for companies, has acquired 60% of the Basque company specialized in IT solutions Deusto Sistemas, an operation that allows it to strengthen its position in the Information and Communication Technologies (ICT) market. ) in the public sector and increase its presence in two strategic regions for the company, such as Euskadi and Navarra.
The transaction, of which financial details have not been disclosed, will also allow the acquired company to expand its portfolio of services thanks to Seidor's resources. Deusto Sistemas will operate from now on under the name Deusto Seidor and will maintain the entire workforce and management team, as well as the headquarters in Euskadi, according to the Catalan consulting firm.
As a result of the agreement, the aggregate turnover of Seidor in the Basque Country will be 21 million euros, which represents an increase of 61% compared to the previous year and will expand its workforce reaching 192 professionals, compared to 32 with whom account currently. The operation involves the incorporation of the entire Deusto Sistemas workforce at Seidor, which had a turnover of 484 million euros in 2019, 17% more than the previous year.
"With the agreement reached, our respective companies will mutually reinforce their competitiveness in a market of strategic relevance such as the business fabric and the Basque public sector", said the CEO of Seidor, Josep Benito, who stressed that they continue to promote and reinforcing its strategy that "the global is achieved through a firm commitment to local talent and knowledge".
Seidor currently has a staff of more than 5,000 professionals, has a presence in 40 countries and serves more than 8,000 clients. The consulting firm maintains alliances with companies such as SAP, Microsoft, IBM and Adobe.
For his part, the CEO of Deusto Sistemas, Enrike Rico, explained that this alliance allows them to receive feedback from Seidor's resources and magnitude to reinforce their growth in the private sector and maintain their commitment to continue being "a benchmark actor in the Basque public sphere ". This company, with a current workforce of more than 160 people, had a turnover of 8 million in 2019, mainly thanks to projects in the Basque Country and, to a lesser extent, in Navarra. Among its clients are the Information Technology Society of the Basque Government (EJIE), the IT companies of the Basque Provincial Councils or private sector companies such as Mercedes, Viralgen and Satlantis.
.