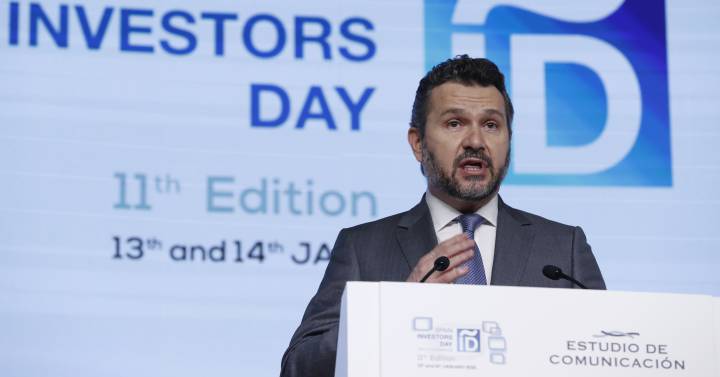 Self-styled free brokers, which receive money from the trading venue to which they send the order flow, are under the watchful eye of market monitors. The president of the CNMV, Rodrigo Buenaventura, has already positioned himself against it, comparing them with the currency exchange windows that are advertised without commission, but that in reality offer very unfavorable exchange rates for the client. In a report published this Thursday, the supervisor indicates that 84% of the operations of a broker that operates under this formula in Spain offers worse execution than a classic one.
Intermediaries operating under the order payment flow scheme (payment for order flow or PFOF) are not massive in Spain, but they are gaining weight. And the CNMV, after the European Commission has expressed doubts that these firms meet the best execution objective – the objective is for the order to go to the trading center that offers the best price, either for purchase or for sale. –, has decided to take action on the matter.
One of the most popular platforms that these supposedly free brokers send their orders to is the hedge fund Citadel Securities, a subsidiary of Citadel. There the orders are crossed without going through a book, which in many cases prevents the best price from being achieved for the client, while the intermediary receives a commission for taking the order there.
The CNMV has prepared a study in which the prices of execution by an intermediary of this type were evaluated. The supervisor analyzed more than 40,000 operations with 82 Spanish securities and compared the purchase price with that which would have been obtained in the 10 most liquid trading centers for those shares.
The results of the analysis reveal that 86.4% of the operations suffered from worse execution; 10.2% of trades can be considered similar in execution and only 3.3% would be labeled as best executed.
"The weighted average price deviation is -0.11%, which means that, on average, a client of the PFOF broker would have borne a higher cost of 1.09 euros for every 1,000 euros traded when compared to the less favorable execution price observed in the 10 reference trading centers", states the CNMV report.
In November of last year, Rodrigo Buenaventura already warned of the high risk: misleading information (if the service is advertised as free), conflict of interest and possible breach of the duty of best execution for the client. "This debate often reminds me of foreign exchange counters at airports that are advertised with large "No Fee" signs. As we all know, it would never occur to anyone with the slightest bit of information that the commission-free option is by definition cheaper. The only way to know if that offer is worth it is to calculate how much currency they give us for each euro, or vice versa, in terms of commissions, "he pointed out.
The coordinator of the European securities commissions, ESMA, has warned against this practice and has questioned its legality. The European Commission has gone further and has proposed that it be banned. The president of the CNMV has warned that "an entity should not be allowed to charge, behind the client's back, commissions from a third party for taking their clients' operations to that third party."