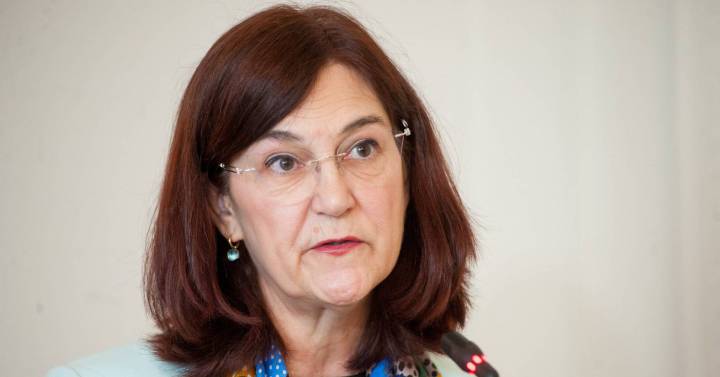 The National Markets and Competition Commission (CNMC) has fined Correos 32.6 million euros for offering "anti-competitive" discounts to large business customers who send bulk shipments, mainly banking and insurance services companies, electricity , water, gas or telephony, as well as shopping centers or supermarkets.
Competition explains in a resolution that it is an "abuse of a dominant position", prohibited by the Law for the Defense of Competition and the Treaty on the Functioning of the European Union, in the market for traditional postal services.
The sanctioned conduct consisted of the application of a system of 'exclusionary' discounts that, by encouraging the loyalty of large business customers, would have excluded or prevented other Post competitors from entering the market, at least from 2015 to 2019 .
The regulator is based on the conditional and retroactive nature of the discounts, the excessive duration and concatenation of the contracts through their automatic extensions, the lack of transparency in the calculation of the discounts and the application of discounts in a non-standardized way, to determine the abusive status.
In addition, taking into account that Correos is the dominant operator in the market, with market shares of over 95% in some years, the CNMC has proven that these discounts and their application have affected competition in the terms established by the jurisprudence, which leads them to constitute an abuse of a dominant position.
It is an infraction classified as "very serious", against which there is no administrative appeal, and a contentious-administrative appeal may, however, be filed with the National High Court within two months from the day after to your notification.
After learning of the CNMC fine, Correos has assured that it will file an appeal against this sanction before the National High Court to defend the correctness of its action, and has specified that the investigated conduct refers to a commercial policy of 2015.
Likewise, the company has clarified that the sanctioning procedure is not due to high discounts or the application of unit prices below cost, but to other commercial conditions applied to large customers.
In fact, according to Correos, the competition authority itself recognizes in the file that "the effective prices applied by Correos increased in the period 2015 to 2019" and that "the effective price variable has not been taken into consideration to assess the loyalty characteristics ".
In addition, the operator has explained that the precautionary measures initially imposed by the CNMC were annulled in full by the National High Court (order of October 23, 2020, of the sixth section of the Contentious-Administrative Chamber).
"From the actions in the file, no detrimental effects are deduced for third-party postal operators, much less as a result of the prices applied by Correos, which the CNMC itself acknowledges have been increasing over the years", has underlined the firm.