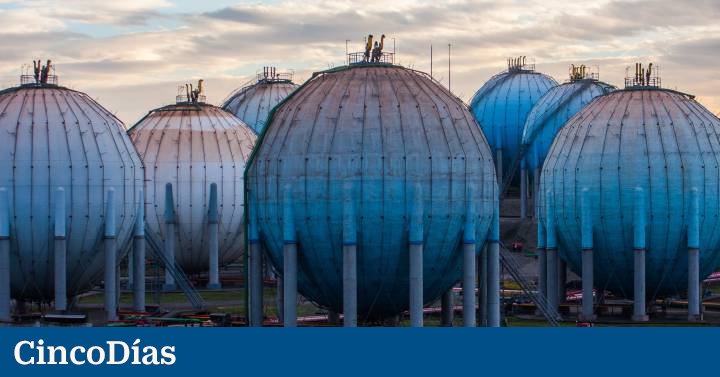 The National Markets and Competition Commission (CNMC) approved two resolutions this Friday that will encourage gas system agents to manage their imbalances (differences between gas inputs and outputs) at the virtual balance point (PVB). In the same way, they will allow the gas accumulated in the loss balance account to be used to cover the purchase needs of operating gas by Enagás, the system's technical manager, according to the regulator.
The first measure changes the resolution of July 1, 2020 of the CNMC. This amendment establishes a method for calculating the imbalance rates at the virtual balance point that better reflects the price of gas on the day of imbalance. With this, the users themselves are encouraged to go to the organized market to manage, by themselves, their imbalances in the PVB, according to the text.
These measures, as the CNMC underlines, "will reduce the number of balancing actions in the organized market by the technical manager of the system and will lower the cost of operating the gas system". The second resolution allocates the existing gas in the account of the balance of system losses (1,059 GWh once the return of gas to users pending from previous years has been deducted), to cover the needs for the acquisition of operating gas by the technical manager of the system, at a rate of three GWh/d, for a total of 353 days.
With this, a more efficient operation of the facilities will be facilitated, since this gas can hinder the use of the available capacity in them, and the operating costs of the gas system will also be reduced. These resolutions are announced in a context in which countries are taking energy saving measures.
In Germany, a country that depends largely on Russian gas, it began with the blackout of its cities at night and a certain recovery in the use of coal, in order to accelerate the filling of reserve deposits due to the restriction of supply. In Spain, a package of measures was approved on Monday that highlights the limitation of the heating temperature to a maximum of 19 degrees in winter and air conditioning to a minimum of 27 degrees in summer.