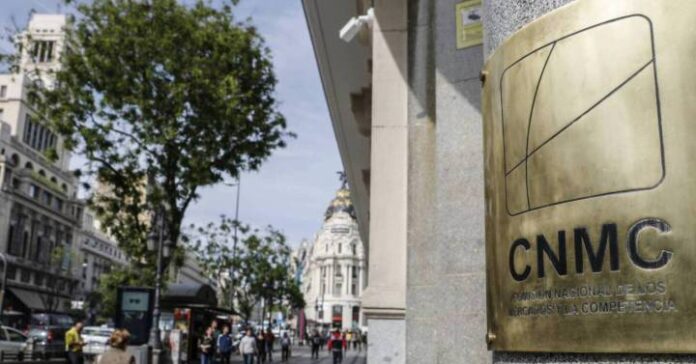 The National Commission of Markets and Competition (CNMC) has included Ferrovial Servicios in the sanctioning file of more than a dozen companies in charge of the conservation and operation of the State Highway Network, for allegedly dividing up the development bids.
As announced by the agency this Wednesday, the decision has been adopted after evaluating the documentation of the file, including that collected in the inspections of the headquarters of some companies, for possible infringement of the Law on Defense of Competition and the Operational Treaty of the European Union.
In July 2019, the CNMC announced the opening of said sanctioning file against Acciona Mantenimiento de Infraestructuras and its parent, Acciona; Aceinsa Mobility; Alvac; Api Mobility and its parent company, ACS; Asfaltos y Construcciones Elsan and its parent, OHL.
It is also directed against Audeca and its parent company, Elecnor; Elsamex; Ferroser Infraestructuras and its parent company, Ferrovial; Innovia Coptalia and its parent, Copcisa; Maintenance of Infrastructures and its parent company, FCC; SA de Obras y Servicios Copasa; Villar signs; Sacyr Conservation and its parent company, Sacyr.
The initiation of the file came months after the CNMC fined 15 companies -Cobra (ACS), Elecnor, Siemens, Semi (ACS), Inabensa, Alstom, Cymi (ACS), Isolux, Electren (ACS), Comsa, Indra, Neopul (Sacyr), Telice, Eym (OHL) and Citracc- with 118 million euros for rigging the public tenders called by the railway manager ADIF.
Now, the agency recalls that the extension of the file to the companies in charge of road maintenance "does not prejudge the final result of the investigation," and clarifies that the maximum period of 18 months for the instruction and resolution of the procedure remains in force.
The investigation of cartels is, for the CNMC, one of its action priorities, given the special gravity of its consequences on consumers and on the proper functioning of the markets.
By virtue of the leniency program, the companies that collaborate in the dismantling of the cartel could be exempted from paying the corresponding fine or have its amount reduced and, in addition, the prohibition of contracting with the public administration would not apply.