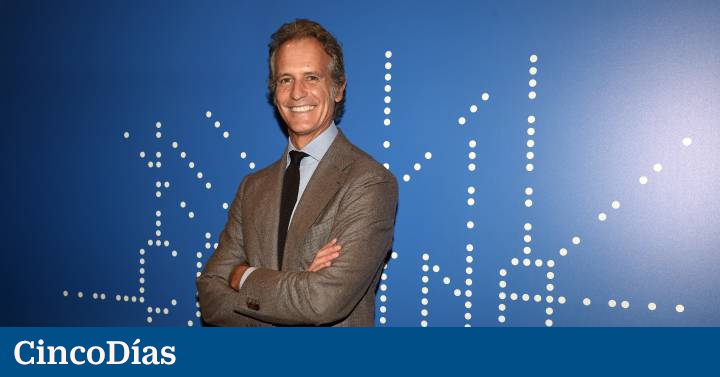 exclude to atlantia Stock Exchange; keep control of Abertis, and invest in the development of the Italian group in the global infrastructure market. These are the three great challenges that the family has set for itself Benetton with its takeover bid for Atlantia, shared with Blackstone: 23 euros for each of the 552.4 million shares (66.9%) of Atlantia that they do not control. But winning this race requires closing possible doors to rivals.
edition, the Benetton investment holding company with 33.1% of the concessionaire's capital, has reached out to the second shareholder to continue with the project. The powerful fund from Singapore GIC has 8.28% of Atlantia, valued at the price of the bid in 1,572 million euros. This is a partner with whom he has had a good relationship for years, and with whom he also shares capital in Cellnex. His permanence would make the acquisition cheaper, valued at a maximum of 12,705 millionand, above all, it would eliminate a potential competitor for control of the Italian conglomerate.
Edizione tries to prevent other funds or infrastructure giants interested in Atlantia, as has been the case with Brookfield, GIP and the Spanish ACShave within the capital a potential ally for the launch of a competing offer.
Last Thursday he was the president of the holding, Alessandro Benettonwho declared that the delisting bid is "an opportunity also open to other Atlantia investors, in the conviction that a strong Atlantia with an outward focus, but with a clear Italian identity and a protagonist of more sustainable mobility, is a wealth that must be preserved and sustained".
Making a common front with GIC would mean aligning 41.4% of the capital, which would already be unapproachable for any competing offer that they are advising Goldman Sachs, Mediobanca, Bank of America, JP Morgan, UBS and UniCredit.
Large minority base
In addition to the Singapore fund, the other two significant shareholders with a financial profile are the HSBCwith 5% of Atlantia's paper, and Fondazione Cassa Risparmio Torino, which has in its possession just over 4.5% in the company. Discounting treasury stock of 0.84% ​​(6.96 million shares), the remaining 48.2% is free float in the hands of minority shareholders.
Edizione stressed at the time of activating its takeover bid with Blackstone, that reaching 90% of the capital it will not hesitate to execute the forced exclusion.
At the moment, a vehicle has been created in which the Benetton family has 65% of the capital and the remaining 35% is in the hands of the US fund. The offer of 23 euros per share, to which 0.74 euros will be added in a dividend that will come out at the meeting on the 29th, has been practically consumed by the revaluation of the share. At the close of last Thursday, Atlantia was trading at 22.83 euros, after an increase of 4.29%.