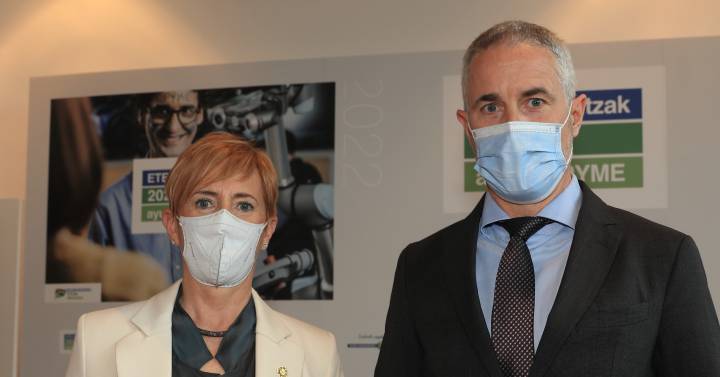 The Basque Government announced this Wednesday its aid programs for SMEs in 2022, which include a global budget of 590 million. The initiative is articulated through the Department of Economic Development, Sustainability and the Environment, which is directed by the Minister Arantxa Tapia.
The Executive of Vitoria wants to support the reactivation that industry and related services have shown in recent months, which has allowed the generation of new quality jobs. The aid will go to business projects of a transformative nature. For this reason, more than 70% of the aforementioned budget will cover investments in research and energy transition.
The programs will also cover internationalization and job creation initiatives in activities related to the agricultural, livestock and fishing worlds.
Tapia and Aitor Urzelai, general director of the public company SPRI, have indicated that on the 23rd, 24th and 25th of this month information sessions will be held so that companies know the details to present the projects that can attract these funds.
The Basque Government's 2021 aid plan supported more than 8,000 projects that mobilized investments of more than 2,000 million. In this exercise, the Executive of Vitoria will activate up to 74 aid programs.