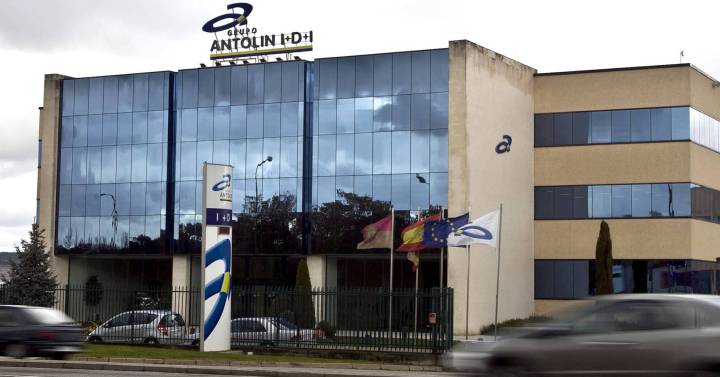 The manufacturer of vehicle components Grupo Antolin reduced its sales in the third quarter of the year by 25.6% compared to the period between July and September 2020, to 788.5 million euros. The main reason for the fall, the Spanish company indicated this Thursday, is the global shortage of semiconductors and other problems in the global supply chain that have affected the automotive sector in recent months.
During the third quarter, ebitda (gross operating profit) was 25.5 million euros, which represents a decrease of 72.1% compared to the third quarter of 2020 (91.5 million euros). Likewise, the ebitda margin worsened to 3.2%, compared to 8.6% in 2020, as a consequence of "the significant drop in sales worldwide." The company has been confident that, when the situation in the industry normalizes in the coming months, the high demand for cars "will produce sustained growth in world sales in the medium term".
As for the turnover so far this year, this amounted to 2,905 million euros during the first nine months, 11.2% more if compared to the 2,612 million that entered in the same period of 2020. In addition, the The firm registered an ebitda until September of 210 million euros, 45.8% more, compared to 144 million euros in the same period of the previous year, due to the fact that it benefited from the improvement in market conditions after the pandemic .
In the accumulated of the year until last October, the Spanish multinational achieved an EBITDA margin of 7.2%, which represents a strong increase compared to the 5.5% recorded in the same period of 2020.
Due to the "sudden and unforeseen" changes in the estimates of world production of automobiles, the company has revised down the forecasts for 2021 and 2022. Thus, the Spanish manufacturer of automotive components expects to close the year with a turnover of between 3,900 and 4,100 million euros and with an EBITDA margin of around 7% of total sales.