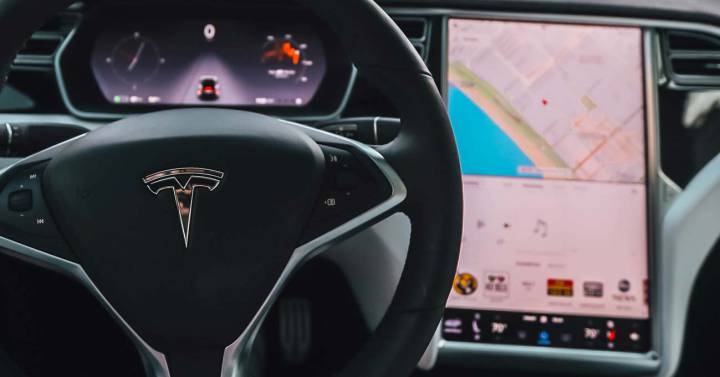 If you have a product Tesla, you should know that the application used to manage its use from mobile devices has been updated. It is not one of the most important iterations, but it does include interesting options that are not lacking in utility. We tell you everything that is optimized.
The new version of the application what we are talking about is the 4.7.0, so the numbering is skipped in the second figure, something that makes it clear that without being a basic improvement, it does have its importance. The two most relevant and official improvements are those that have to do with the use of Powerwall and the well-known solar products of the North American manufacturer. Two of the most striking options that Elon Musk's firm has.
What comes with the Tesla update
Everything that has to do with the configuration and management of the two aforementioned products is significantly improved. It has even been verified that there is additional information on what the company calls storm watchso that everything works as it should when there is danger due to the existence of an electrical storm (an example of what we say is that you can choose to stop the existing loads if the application receives the information of the existence of this meteorological phenomenon).
Other improvements included
The information that comes from users who have already received the Tesla application update increases the improvements that are included with respect to the official confirmation. And many of them have to do with the manufacturer's flagship product: electric cars. An example of what we say is that now more options are allowed when it comes to heating or cooling the seats that vehicles have (the last thing before was not possible from the application, by the way). There will even be an Auto option so that the app decides what to do taking into account the existing time.
There are also improvements that improve both the operation of the application itself and the steps that have to be taken to carry out actions. Even some existing details in the new development allow us to anticipate some of the news that are about to arrive, such as the arrival of Camping or Dog Modes -This will be ideal so that the pet can be left inside the vehicle with a perfect environment so that it is perfectly.
As we have said, those included by Tesla are not spectacular improvements, but those that have been introduced are interesting enough so that the launch of the update that has already been released is more than justified. deploy globally.