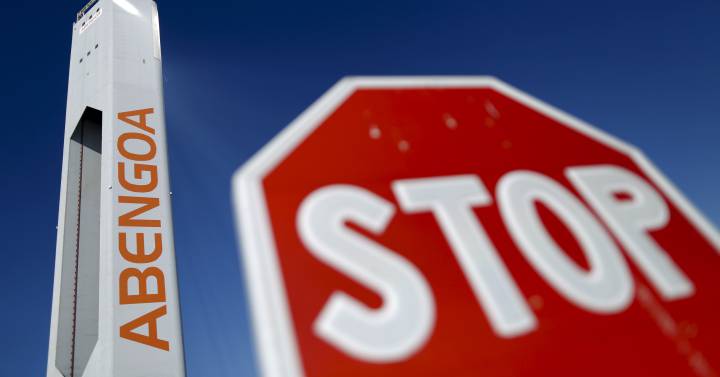 The final phase of Abengoa's rescue is almost endless. But time passes inexorably, and the deadline for SEPI to rule on whether to deliver the 249 million to the operating subsidiaries of Abenewco 1 ends at the end of June. Pending the presentation of the reports on the viability and eligibility of PKF Attest and Grant Thornton, Terramar will extend the term of its rescue offer for 200 million euros until mid-April, according to financial sources.
The swords are still high. The analyzes on the viability of the operating subsidiaries of Abenewco 1 – finally, the holding company will not be able to receive public aid for having debts with public administrations – and on the eligibility to access public money, under the responsibilities of Grant Thornton and PKF Attest , respectively, are not ready yet. But sources familiar with the situation point out that only the analysis of the first consultant is missing, in the absence of small details. Terramar will extend the term of its rescue offer until mid-April.
The blessing of the financial creditors to the Terramar proposal, with 60 million in the form of capital and another 140 as loans, is high, according to financial sources. In order to square the circle, the approval of the creditors with financial instruments for which Abenewco 1 is responsible is necessary, such as those of New Money 2 (about 162 million) and the reinstated debt (50 million), as well as of the banks, led by Santander and followed by CaixaBank, BBVA, Bankinter and Crédit Agricole.
The role of financial institutions is especially important, because not only do they have to give their approval, but the plan requires their proactive collaboration. One of the requirements for the rescue to take effect is that the bank provides Abengoa with guarantees for 300 million so that it can continue with the contracting. The roadmap, however, is not to disburse them in one fell swoop, but rather drop them, as you need them.
The president of Abengoa SA and leader of the AbengoaShares platform, which controls 21% of the parent company, Clemente Fernández, continues to work on presenting an alternative offer to that of Terramar and one that is more favorable to the interests of minority shareholders. The California-based fund, for its part, has offered the shareholders of Abengoa SA to participate in the rescue under the same conditions, with a series of liquidity windows, as published by CincoDías on January 31.
Terramar offers minority shareholders to participate with between 1.75% and 7% of the rescued company, with a minimum amount of between five million and a maximum of 20 million. At the same time, the firm undertakes to inject 15 million into Abengoa SA so that a creditors' agreement is possible, albeit with heavy haircuts, and liquidation can be avoided.