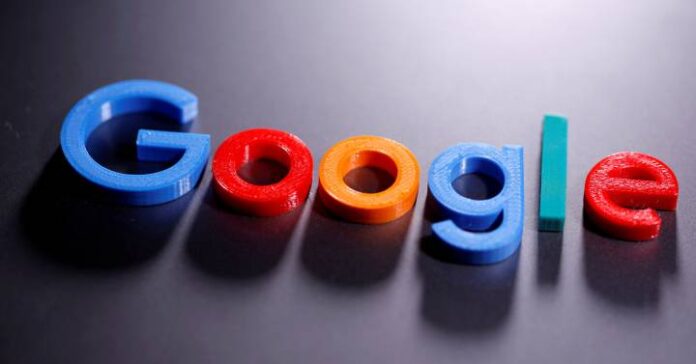 Ten US states led by Texas announced on Wednesday a new lawsuit against Google for alleged anti-competitive practices in the advertising market, which leads to the second antitrust case that the internet giant must face in the country after last October 20, the US Department of Justice and 11 states will file another lawsuit against the multinational. In this case, by using a network of contracts and associations with other companies to favor your search engine and block the distribution of rival search engines.
"I am proud to announce that Texas and several states have filed a lawsuit against Google for anti-competitive conduct, exclusionary practices and misleading information," said Texas Attorney General Ken Paxton in a Facebook video.
The lawsuit, which has been supported exclusively by Republicans, focuses on the technology that the company of the world's most used search engine uses to connect buyers of online advertising space with the websites that sell them, something that Paxton believes it allows " control the prices "of advertisements on the internet.
The Texas attorney general and the other plaintiffs contend that Google used a combination of inappropriate tactics to force its advertising tools on publishers and consolidate its privileged position as a "middleman" in these ad business transactions. "These actions by Google harm all citizens in the US", defended Paxton in the aforementioned video.
All ten states accuse Google of using exclusionary tactics and even closing illegal deals with one of its main rivals, Facebook. Specifically, the lawsuit points to an agreement that the two companies signed in 2015 that gave Google "access to millions of end-to-end encrypted WhatsApp messages, photos, videos and audio files." And they present documents suggesting that Facebook did not launch an ad service that could have competed with Google as part of another deal in 2017 that appeared to give Facebook an "edge" in advertising, it reports. The Washington Post.
Google and Facebook currently control half of the online advertising market globally. Google alone controls a third of that market, according to eMarketer.
In the video, Paxton notes that "Google has repeatedly used its monopoly power to control prices and engage in market collusion to rig auctions in a tremendous violation of justice." The lawsuit will seek to demonstrate that Google is the advertising giant it is today for its alleged anti-competitive practices.
The plaintiff states are calling for Google to be found guilty of violating antitrust law and forcing it to cease such practices, as well as requesting "structural remedies," which are often interpreted as potentially forcing the company to dispose of some of its assets. assets.
The lawsuit, filed in federal court in the Eastern District of Texas, is aimed at Google's advertising exchange, which handles the automatic bidding and placement of a large volume of advertising on the web, reports the FT. "In this market, Google is a pitcher, batter and umpire all at the same time … and uses its powerful position to illegally exclude competition," according to the plaintiffs.
Advertising accounts for more than 80% of Alphabet's revenue, although the majority comes from ads in its search results. The business that the plaintiffs are targeting, that of placing advertisements on partner websites and applications, is less important to the multinational. Alphabet reported quarterly digital advertising revenue of $ 37.1 billion in its latest financial report.
A Google spokesperson has assured that the company will defend itself in court against an "unfounded" lawsuit, and assured that "the prices of digital ads have fallen during the last decade." He also added that Google's ad technology fees are lower than the industry average. The company, which strengthened its advertising business with the purchase of DoubleClick in 2007, defended on Wednesday the existence of other ad technology companies trying to argue that the market remains competitive.
The new legal action against Google increases the pressure on the company, who could face a third antitrust lawsuit this Thursday by another group of attorneys general from different US states. In addition to Google and Facebook (which last week was accused of monopoly and is required to sell Instagram and WhatsApp), Apple and Amazon also have open antitrust investigations against them by the US authorities.
.