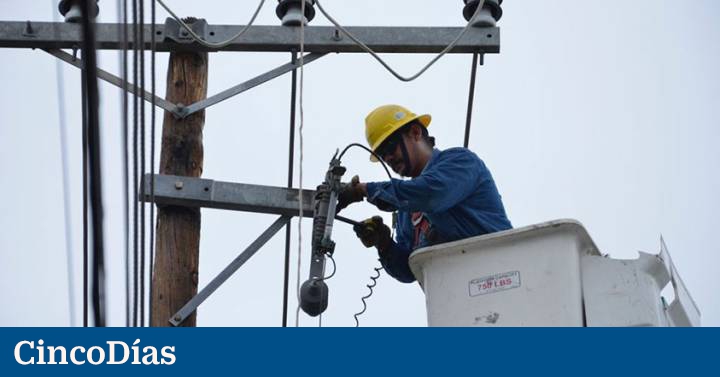 The largest company in the electricity sector in Latin America, the Mexican public firm Federal electricity commission (CFE), has awarded the development of two natural gas combined cycles to a consortium formed by the Spanish Tecnicas Reunidas and TSKand the German Siemens Energy. The first two will be responsible for the design and execution of the plants 50%, while the German company will provide the technology of high-efficiency gas turbines.
The facilities, in San Luis Rio Colorado and González Ortega, will have a capacity of 600MW each. The contract assumes a portfolio of 337 million dollars (298 million euros) for the listed Técnicas Reunidas.
Mexico seeks to reduce the environmental impact of its electricity production plants, prioritizing the use of natural gas over other liquid fuels. The CFE 2021-2025 business plan focuses on investment in combined cycles, especially in the Yucatan and Baja California peninsulas, but also includes the deployment of charging stations or actions to improve the energy efficiency of homes. In November 2021, a program was presented to expand six plants and add 4,300 MW of capacity in a new plant.
Técnicas and TSK will work on the engineering phase, supply (excluding turbines and heat recovery boilers), construction and commissioning of the two plants. The execution period has been estimated at 38 months. The presiding engineering Juan Llado estimates that it will contribute 475,000 hours of specialized engineers for more than a year.
Starting in the Dominican Republic
Técnicas Reunidas has also disclosed this morning to the CNMV the signing of a two million dollar contract for the start of preliminary work in the Dominican Republic on a 400 MW combined cycle.
The company was selected as a preferred contractor by Generator San Felipe to transform an old power plant. It is about replacing liquid fuel with natural gas. With this, it would be possible to reduce emissions and gain energy efficiency, as explained by the contractor.
This work in the Caribbean country will include the natural gas unloading facilities in the Puerto Plata bay, in the northern zone. For now, Spanish engineering will move forward with the project while seeking financial closure by the power company, which will decide during this first semester if it goes ahead.