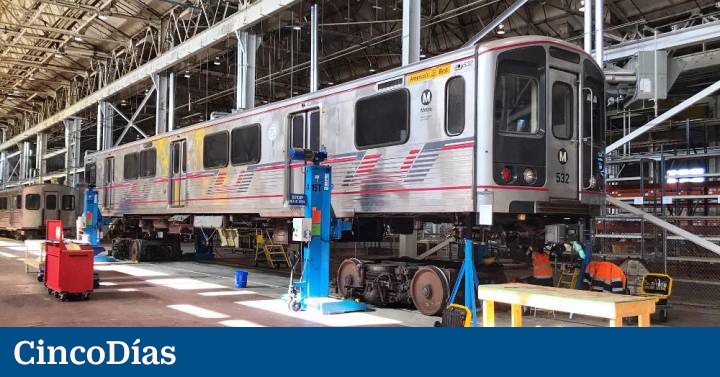 reverse for Talgo in United States. The Metropolitan Transportation Administrator of the Californian city of Los Angeles, LACMTAhas terminated the remodeling contract for up to 74 trains awarded to the Spanish company in 2016 for a value of $90 million. The price of the febaricante suffers this morning on the Stock Exchange with a drop of more than 3%.
The decision is unilateral and opens a confrontation in court. The CEO of Talgo, Gonzalo Urquijosigns a statement sent this morning to the CNMV in which it is recognized that the termination of the contract was notified on May 6 by the LACMTA board, which alleges breaches by the Spanish both in the scope of work and in the deadlines.
Talgo, for its part, has conveyed to its client its disagreement with the exhaustive decision and the reasons for it. Urquijo points out that the company will start "immediately legal actions against the client.
While this conflict is being resolved in California, the manufacturer paralyzes the execution of the contract that it is carrying out at its facilities in Wisconsin (USA).
Market with expectations
This setback occurs in a strategic market for the railway industry given the development plans announced by the Biden Administration. The relationship with LACMTA meant the diversification of Talgo from the manufacture of high-speed and long-distance trains towards the conservation of lighter systems and the other side of the Atlantic.
The initial term of execution it was agreed in 56 months and reached 38 trains, with the possibility of adding 36 more. The rolling stock that Talgo was modernizing, approximately 70% of the metro fleet, was based on A650 trains, built between 1992 and 2000, which had to be replaced mechanical components and install new electronic systems. LACMTA sought to reduce operating costs and improve the reliability and comfort of the trains that operate on the only two metro lines in the city.
At the time of winning this contract, Talgo already had one foot in the US Its trains run along the western coast between Portland, Seattle and the Canadian city of Vancouver.