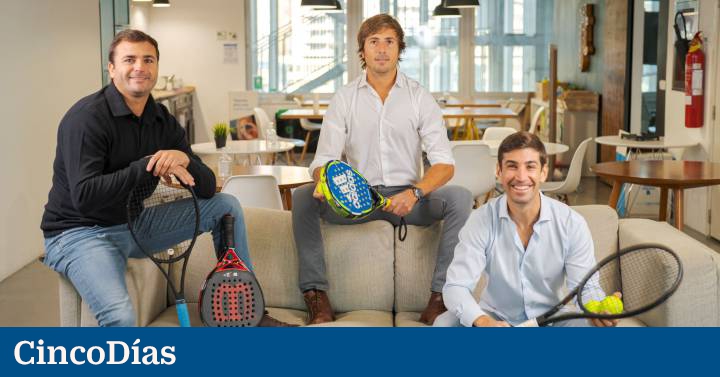 Playtomic, the Spanish tennis and paddle tennis reservation platform, continues to drive its growth through purchases. The company acquires its Finnish counterpart SL Systems Oy, which provides reservation, payment and management services for almost 1,000 club pitches, 95% of the Finnish market. The amount of the transaction has not been disclosed.
The operation comes three months after the Madrid startup will close a financing round of 56 million euros in a transaction led by the Nordic fund GP Bullhound, with the participation of co-founder Félix Ruiz, the British Claret Capital Partners and the Swedish Optimizer Invest. The company, founded in 2017 by Pedro Claveria, Felix Ruiz and Pablo Carro, already manages more than 4,600 clubs in 35 countries and more than a million users around the world, as explained in a statement.
In the last two years, the company has bought several smaller rivals in the US, Sweden, UK, Belgium, Italy and Portugal, until reaching its current international presence. It has also closed commercial agreements such as the one reached with the Catalan company, ReservaPlay, thanks to which it added nearly a hundred paddle and tennis clubs. The purchase of SL Systems Oy is the company's tenth since the beginning of 2021. Last February he acquired to its rival GotCourt to strengthen its position in Central Europe, well the company operates in Switzerland, Germany and Austria.
The company explains that the Nordic countries and Finland are high priority markets for it. So much so, that during the second half of 2021 he created a Nordic division with a team of 16 people, led by Gustaf Wiiburg. "Finland is a key market for this division and for our expansion in northern Europe," says this manager, who explains that the Finnish market is currently in a phase of strong growth.
Playtomic highlights that after the operation, the 170,000 players who will migrate to its platform will improve their experience by being able to benefit from the company's reservation system and the matchmaking and player leveling solutions offered by its application.
The Spanish startup wants to take advantage of the key moment that the sports industry, which is just beginning to embrace digitization. As stated last January Pedro Clavería, co-CEO of Playtomic, "although clubs are beginning to digitize, the user experience for racket athletes in much of the world is still insufficient". And in this context they plan to continue promoting their mobile application for players and software for club owners to facilitate the creation of parties and reservations.