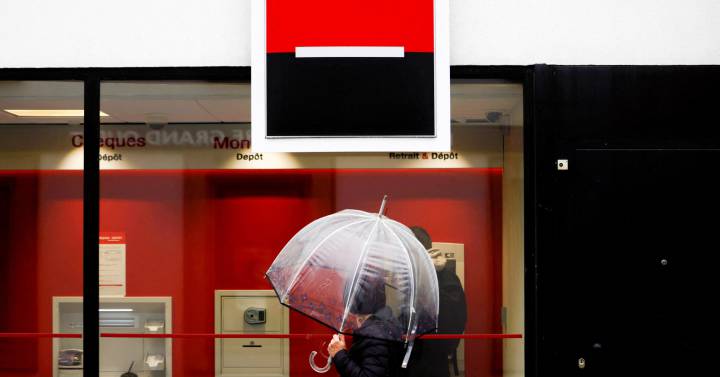 The French bank Société Générale lost 1,482 million euros in the second quarter of the year, due to the transfer of its Russian subsidiary Rosbank due to the sanctions imposed in that country for the invasion of Ukraine.
The entity indicated that the operation to leave Russia will cost its accounts some 3,300 million euros, before taxes.
These losses have already been absorbed in its accounts for the first half, in which the group saw its profits decline by 640 million, compared to the profits of 2,253 million recorded in the first six months of 2021.
Société Générale, which registered quarterly losses for the first time in two years, after having had a profit of 1,439 million in the same period of 2021, attributed them to the exit of Russia and pointed out that without them the results would have been positive.
The underlying profit, without taking into account the exceptional elements, in the second quarter was 1,349 million, 11.5% more, which raised the half-year to 3,079 million, an increase of 16.3%.
Société Générale increased its net banking income by 12.8%, to 7,065 million, while its gross operating profit improved by 21% to 2,607 million.
Thanks to these good data, the bank raised its annual objectives, which now go through increasing its income by 3% in the 2021-2025 period.
Unlike other entities, Société Générale has not significantly increased its reserves to face a possible economic brake, although it maintains its provisions of 3,410 million euros in sound investments to face possible payment suspensions of its clients if the situation deteriorates from important way.