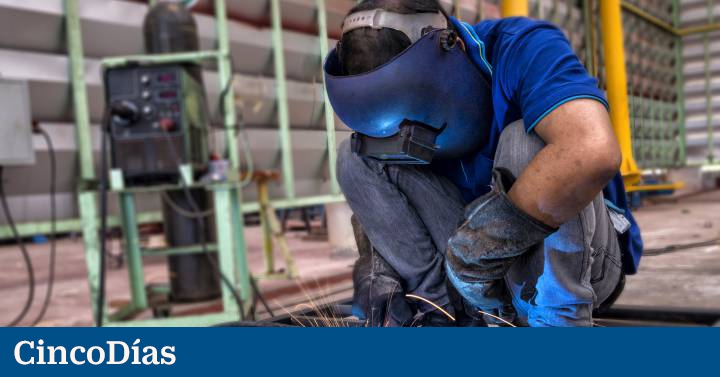 Small businesses have lower productivity than large ones. Specifically, those that have less than 10 workers generate 47.18% productivity, compared to those with more than 1,000 employees that achieve 64.33% productivity per employee. The data correspond to the Adecco Outsourcing barometer on productivity and efficiency in companies.
By sectors, information and communications stand out among the most productive, with 69.76 points out of 100. Behind them are financial and insurance activities, with 68.86 points and, in third place, the supply of electricity, gas, steam and air, with 68.75 points.
It also has a good level of productivity, according to the Adecco report, the automotive and transport sector, which has garnered 64.72 points, and the transport and storage sector, with 64.70 points.
However, other sectors such as the iron and steel industry, metallurgy, manufacturing and marketing of machinery are at the bottom in terms of productivity. Specifically, this sector has a score of 51.63. Something similar happens to the cultural sector, which only obtains 49.76 points in productivity.
Average level of productivity
At a general level, in Spain the average level of productivity and efficiency of the company is 58.78 points on a scale of 0 to 100. This means that 6 out of 10 Spanish companies apply and monitor policies focused on improving the productivity.
The study also determines that 23.9% of Spanish companies have outstanding productivity. However, most companies still have room for improvement in terms of productivity. According to the report, companies can still work to make their processes more efficient in order to maximize their opportunities and resources.
Likewise, it is shown that 9.88% of Spanish companies have a very low sensitivity towards productivity. For their part, 8.5% of the companies surveyed have a low sensitivity in terms of productivity, while 11.66% of them have a discreet sensitivity. This data is followed by the fact that 14.72% of the companies have a moderate sensitivity, and a notable 15.02%. 16.85% of the companies stand out, with a focus on high productivity and efficiency and 7.02% that work hard to achieve the highest productivity.