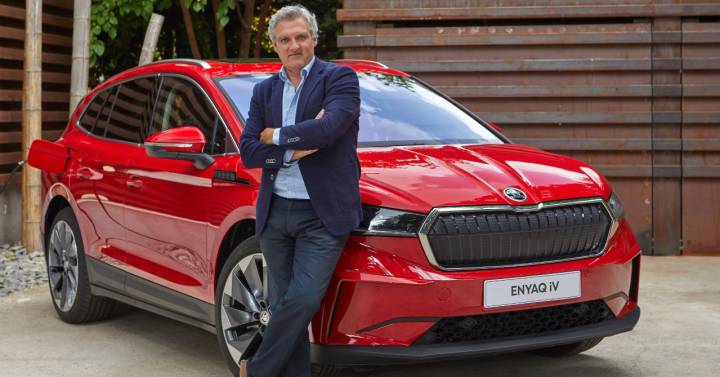 The car manufacturer Škoda wants to be among the ten best-selling firms in the Spanish car market in the medium term. This was stated this Thursday by the general director of the brand in Spain, Fidel Jiménez de Parga, who stressed that Škoda, for the first time in its history, plans to close this year with a market share of more than 3%, "despite of the "perfect storm" looming over the auto market, especially in the wake of the microchip shortage.
This crisis has caused Škoda sales worldwide to fall by 3% until September, with 700,000 units. However, its turnover has increased by 10%, to 13,300 million euros, with an operating profitability of 6.8%.
In Europe, the brand belonging to the Volkswagen group has 5.5% of the market share, mainly thanks to its large presence in Central Europe, where its share is over 10%. For this decade, the automaker has set itself the goal of being among the five best-selling brands in the Old Continent, as indicated in its "Next Level 2030" strategic plan.
Reach 4% share in the medium term
After the 3% share with which it plans to close the 2021 financial year, the brand aims to reach 4% in Spain by 2024 or 2025. "For this, we have the most complete range in our history: three successful SUV models , the best saloons and a benchmark electric vehicle such as the Enyaq iV, to which at least three other electric cars will be added over the next few years ", said Jiménez de Parga, who highlighted the great success of the Enyaq iV in very popular markets. electrified like the Norwegian, where this model managed to be the best-selling in the month of October.
"In Spain we are more behind in the electric car compared to the rest of Europe," said the manager, who has asked for the installation of public charging points in Spanish cities and thus accelerate the electrification process.
To achieve the aforementioned objective of 4% share, the director of the brand in Spain has highlighted the importance of continuing to increase its presence in points of sale throughout the country. "When I arrived at Škoda we had around 85 points of sale. Today we have 107. We understand that 125 could be a point from which we could aspire to that 4%," he explained.