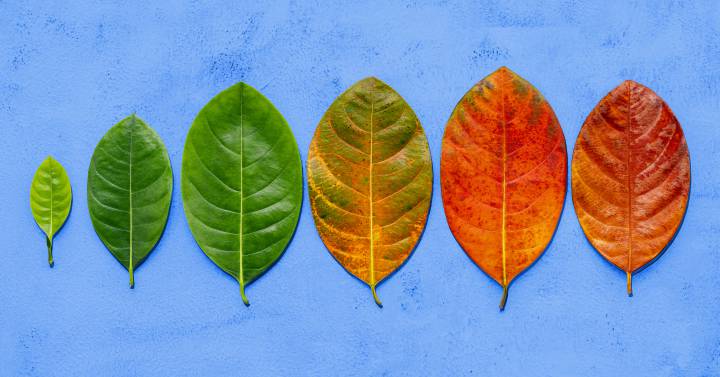 First there was the specter of stagflation, the undesirable scenario of soaring prices without economic growth, and now the risk is openly global economic recession. At least that is how the financial markets are perceiving it, which have reacted with an intense wave of sales in recent days to the current difficult economic scenario: some central banks, with the Fed in the lead, stepping on the accelerator in raising interest rates to combat inflation –even at the risk of sacrificing growth–; a war in Ukraine that promises to keep raw materials expensive and in which the escalation of war is a growing threat with each passing day and a second world economic power, China, which is going to grow this year at the slowest rate in its recent history, determined resorting to confinement to banish Covid-19.
The result of all these difficulties is the cut in economic growth forecasts for this year and the fear that the cuts will also affect corporate profits, which for the time being have withstood an environment of maximum uncertainty in the first quarter, including the initial impact of the outbreak of war in Europe. Investors therefore have plenty of reasons to be carried away by pessimism, while the indicator on which all fears revolve, inflation, continues unabated.
The market has reacted to the rate hikes already decided to combat price rises and those to come, anticipating a scenario even worse than the current one. The big question now is no longer where the bottom of the market is after the successive falls this year, but whether a comeback is going to be possible. In short, if a bearish stock market cycle begins, with an economic recession at the gates.
At the moment, some alarms have been triggered, not all. This week's spike in crypto assets is already a clear sign of how investors, including the most daring, are reducing risks in the face of rising rates. On Wall Street, the S&P has already chained six consecutive weeks of declines, a negative mark not seen in a decade. There is a lot of nervousness, although not a selling panic, and the most widespread tactic is adopting more defensive positions, in view of the fact that investors have not decided to hit the buy button either. Emmanuel Cau, head of European equity strategy at Barclays, expects stock market declines to continue.
"Without a trigger to ease recession fears (such as a more accommodative Fed, China giving up its Covid-zero policy, or an easing of stress in Ukraine), investors will continue to sell equities. We see modest potential until our year-end price targets, we don't see bourses returning to their recent highs," he adds. And he acknowledges that although market sentiment is very bearish, there has not been a capitulation, the complete relinquishment of expecting profits that inaugurates bear cycles.
Those who have rushed to reduce risk have been the hedge funds, according to Cau. Although there are other market players that are not in a bearish mode and that could cause cascading sales. "The lack of investment alternatives has kept funds and individuals heavily invested in the stock market. And if recession fears outweigh inflation fears, more selling by mutual funds and individuals is likely," he adds.
Pessimism without capitulation
Pablo Gil, market strategist at XTB, sees sufficient arguments for the arrival of a recession, inevitable in his opinion whether the central banks act –with rate hikes that end up reversing growth–, or not –with runaway prices that will undermine consumption. "An additional 35% correction in Europe and the US is possible. Central banks created money out of thin air for years and now monetary normalization begins. The restriction has already started even without raising rates. Although no massive outflows have been seen in ETFs, we are still a long way from investor capitulation," he explains. In short, still far from the moment of panic in which no one pays attention to reason and in which sales reach all corners of the market, without distinction.
There is no surrender, but there is a growing flight from risk, of a still uncertain scope, as much as the variables to which the mood of investors is now subject: a war and an escalation of prices of indecipherable duration. As they warn at Bank of America in a report published this Thursday, "love has been broken." His strategist Michael Hartnett points out that the selling exodus has begun on Wall Street although there is no "real capitulation", despite the fact that the week sees withdrawals of funds in all types of assets. It has been the one with the largest redemptions in investment grade, high yield and emerging debt since April 2020; the one with the highest sales in the emerging stock market since June of that year and the one with the largest outflows in technology stocks so far this year. The first also of sales in raw materials.
According to Hartnett, the market is not showing enough signs that it is approaching the bearish abyss, although he does not believe that the bottom has been reached yet. In fact, since January 2021, for every 100 dollars that have been invested in the Stock Market, four have been amortized, but for every 100 invested in corporate debt since April 2020, 25 have been amortized. "The capitulation has advanced much more in credit than in equities. Risk appetite will return sooner in debt than in the stock market", he adds.
At BlackRock in recent days they have already decided to upgrade European sovereign debt and investment grade credit from underweight to neutral. "We maintain our overweight in developed market equities, although we have slightly reduced portfolio risk in recent days due to the worsening economic situation. We continue to be constructive in the long term, our roadmap has not changed, we do not see the beginning of a bearish stock market cycle", explains Javier García-Díaz, head of sales for Iberia at the US manager, the one with the largest volume of assets under world management.
In fact, BlackRock has taken the opportunity to enter technology companies, "specifically in sectors related to artificial intelligence, cloud computing or the metaverse. We also see opportunities in raw materials, in the health sector and in banking, being very selective", adds García-Díaz.
Tomás Pintó, head of international equities at Bestinver, acknowledges that "an enormous dichotomy has been created between value and price of companies. The market has slowed down in sectors such as the automotive industry or services, which are discounting the recession". And he insists on staying in the market and taking advantage of opportunities –with positions in companies like Holcim, Heidelberg, BMW or Stellantis– just when the market moment is most "uncomfortable".
From BBVA, Joaquín García Huerga, director of global strategy of the manager, points out that for the market to stabilize and the stock markets to recover previous levels, it is necessary to see the peak in inflation and in estimates of increases in interest rates. "It is something that should be produced and therefore we understand that the year is not inevitably lost," he says. And he defends that economic growth forecasts are still "more than acceptable", 3% in the United States and 2.4% in the euro zone.
bear markets
The main European indices and the Nasdaq are still in a bear market, having fallen more than 20% from their latest highs. And the S&P is on the verge of entering that category, although, as Pablo Gil points out, "a bear market is not only due to how much it goes down, but also for how long it goes down."
As Axel Botte, global strategist at Ostrum AM (of the Natixis IM group), explains, "a prolonged bear market could be the result of too tight monetary policy and a credit crisis." But he adds that "at the moment, there are no signs of a contraction in business credit. The level of business confidence and, above all, the health of company balance sheets are not showing any signs of alarm. The potential for increased dividend payouts and buybacks remains significant." Although he does warn that there could be a higher number of profit warnings in the second half.
Exaggerated or not, investors do not lack reasons to be negative in the short term and the popular stock market saying of sell in may and go away is being fulfilled to the letter this month. The great unknown that remains to be resolved is whether a rise in prices that has not been remembered since the 1970s will give breathing space to return to the market in search of profitability.