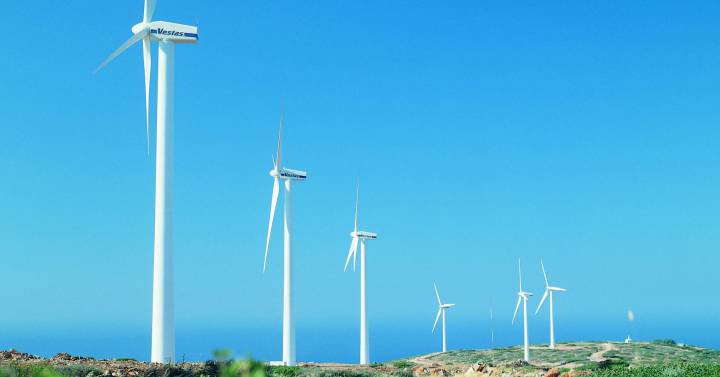 Seminar on cuts for wind turbine manufacturers on the European Stock Exchanges. Siemens Gamesa shares fall 3% although they have lost close to 6% and Nordex shares lose 6% after its competitor, the Danish Vestas, has revised down its profit forecasts for the year, since commodity prices rose and the pandemic disrupted supply chains. Vestas shares bear a 10% cut.
One of the world's largest wind turbine manufacturers continues to expect to achieve revenue of between € 15.5 billion and € 16.5 billion, but now expects to achieve an EBIT margin before special items of around 4%, compared to the previous range of between 5% and 7%.
"With supply chain instability and high component, material and transportation costs expected to last through 2022, as well as escalating climate and energy crises that make our solutions increasingly important, our Our approach is to mitigate the impact of external factors to protect profitability and execute on our strategy without compromising safety or quality, "he says. Vestas Chairman and CEO Henrik Andersen.
The company explains that the decrease in its result for the first nine months of 2021 reflects the negative development of operating profit (Ebit) and the impact of atypicals until September.
The Danish manufacturer's revenues between January and September reached 11,036 million euros, 4.6% more than a year earlier, with an order volume of 9,100 million, including 3,000 million in new orders during the third quarter.
Between July and September, Vestas' net profit fell by 57.6% compared to the same period in 2020, to 123 million euros, while its sales totaled 5,538 million euros, an increase of 16.1%.
"The quarter was characterized by instability in the supply chain and rising energy prices, as well as accelerated inflation of raw materials, transportation and turbine components, which severely affected profitability and limited visibility," it said Vestas Chairman and CEO Henrik Andersen.