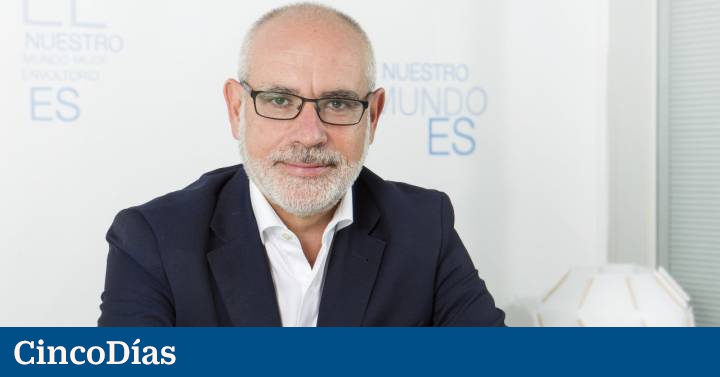 Last year Geopost/DPDgroup reached a turnover of 1,036 million euros in Spain, where it operates under the Seur and Tipsa brands, and where it delivered up to 156 million packages, which represents a daily average of 625,000 deliveries, as reported by the company this Wednesday.
On the one hand, Seur closed the year with a turnover of 875 million euros, having made 105 million shipments and registering an increase of 5% compared to the previous year, with sales in the e-commerce branch of 400 million. Seur's international sales accounted for 32% of the company's revenue, around 275 million. He also highlighted the 34% growth of Seur Frio, derived from the exponential rise in online sales of fresh products and food.
Among the rest of its services there are also 'out of home' solutions, focused on sustainability, as well as the 'pickup' network, which already exceeds 3,000 convenience stores and 'lockers' (lockers), 30% more than in 2020, and which reduces CO2 emissions associated with the last mile by 63%.
"Looking to the future, we continue with our investment plan of 250 million euros until 2025, through which we will continue to expand our infrastructure network, as well as to address a progressive change towards a sustainable fleet that, today, supposes already 10% of the total", explained the CEO of GeoPost/DPDgroup Spain, Alberto Navarro.
The company's objective is to achieve a 100% sustainable distribution in the center of 20 Spanish cities by 2025 and reduce CO2 emissions by 20% in its shipments throughout the national territory. "The implementation of this program will reduce CO2 emissions in these cities by 51% and will have a direct impact on ten million inhabitants throughout Spain," adds Navarro.
Tipsa grows 12%
For its part, Tipsa had a turnover of 161 million euros last year, 12% more, thanks to its new central hub in Madrid and its logistics network, with which it transported 30 million packages, also being one of the main players in the transport of the first shipments of three of the four coronavirus vaccines.
"Value-added services, and specifically temperature controlled transport, have been key to the results of Tipsa, which has become the reference transport company for the pharmaceutical, laboratory and dental sectors with its Tipsa Farma division" , the company has indicated. Looking ahead to 2022, Tipsa has announced its intention to continue consolidating itself in the strategic markets of health, electronic and international commerce, while continuing to advance in environmental and corporate social responsibility policies.
"The integration with GeoPost/DPDgroup has also brought us great business opportunities and has allowed Tipsa to expand in the international market and make use of the network of Pickup collection points", said Tipsa's CEO, María Luisa Camacho.
Overall results
At group level, GeoPost/DPDgroup recorded record results, with a 14.8% increase in turnover, reaching 14.7 billion euros, more than 2 billion packages delivered worldwide (8.4 million packages per day ), and an operating profit of more than 1,000 million euros for the first time in its history, 25% more than in 2020.
In 2021, the company launched its 'Together & Beyond' strategic plan, with the goal of making GeoPost/DPDgroup "the international benchmark for sustainable delivery and the leading enabler of accelerating e-commerce."