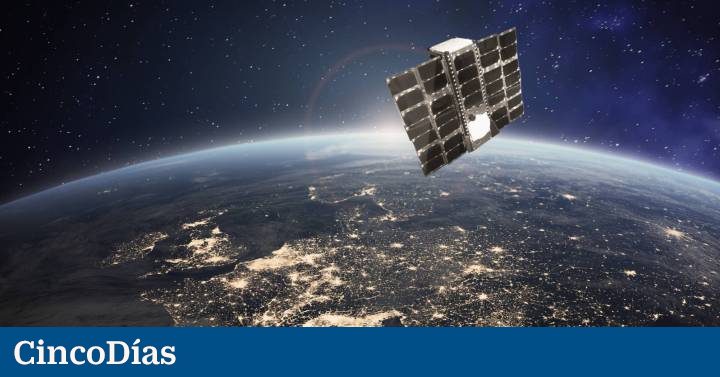 The public company Sepides, part of the SEPI group, has become a shareholder of the Spanish telecommunications company Sateliot, which plans to launch a constellation of nanosatellites to operate in the Internet of Things (IoT) with 5G coverage. Sepides Management, manager of the Sepides Group, has bought a 4.69% stake for 1.5 million euros.
The transaction, conducted through Germina Capital Sepi, has valued the company at almost 32 million euros. Sateliot already has Indra and Cellnex as shareholders with 9.39% and 3.13%, respectively.
As Sepides explained in a statement, the company becomes a shareholder of Sateliot with the aim of acting "as a catalyst agent, promoting new investments in the company." Sateliot, based in Barcelona, ​​contemplates an investment of 300 million euros for the commercial deployment of a constellation of up to 250 nanosatellites to "democratize the internet of things under the 5G standard.
In recent weeks, the company has received a participative loan of 640,000 euros from Enisa to launch its second nanosatellite at the end of this year. "A second accolade to the project that was already financed with a first line of financing of 200,000 euros in its early stages in 2019," according to the joint statement.
Sateliot, which plans to launch its second satellite later this year (released the first in March 2021) expects to start its commercial service in 2023, and expects to reach a turnover of 1,000 million euros and a gross operating profit (Ebitda) of 370 million euros in 2025.
To this end, the company is finalizing different agreements with global telecommunications operators that have a portfolio of more than 1,000 million customers.
CWhen Indra announced its investment in Sateliot last February, it indicated that they had reached an agreement between the two that specifies mutual exclusivity in the field of IoT satellite communications for the defense market and security of Indra and contemplates joint work in adapting Sateliot solutions to Indra's specific requirements and their suitability for application to new-generation secure communications solutions.
Indra also highlighted that, as Sateliot's industrial partner, it will develop a new segment of business solutions related to IoT satellite communications for the defense and security market in a scenario in which hyperconnectivity and sensorization will be key for future operations. And it will integrate Sateliot solutions in its offer.