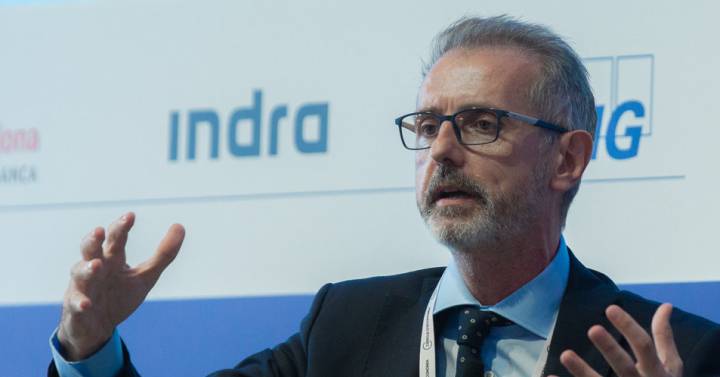 The State Industrial Participation Company (SEPI) moves again in Indra. The public entity has informed the board of directors of the technology company that it has begun to execute the authorization of the Government to increase its participation to 28% of the capital, according to the company in the report of the Appointments, Remuneration and Corporate Governance Commission on the ratification and re-election of directors.
In its latest communication to the CNMV, SEPI stated that it owns 18.75% of Indra's capital. Once it exceeds 20%, you must notify that you have exceeded this level, as required by the securities market legislation.
In parallel, SEPI has requested a third representative on Indra's board, on which it currently has two: Antonio Cuevas and Miguel Sebastián. To obtain that third representative, you must reach 23% of the capital.
The question focuses on whether it will reach that level before the shareholders' meeting, scheduled, on first call, for June 22. In his communication, Indra indicates that SEPI has chosen to increase its participation through an acquisition process that does not affect the price of Indra's shares. The shares of the company rose 1.1% this Friday although, since the beginning of the year, they yield 0.36%.
One of the options being handled is that SEPI can opt for the vacancy on the board that will remain with the end of the mandate of Alberto Terol, chairman of the Appointments, Remuneration and Corporate Governance Committee, vice chairman of the Board and coordinating director, who has been with the company for 12 years.
In the aforementioned report, the company indicates that its council will analyze the SEPI request and the way to attend to it. The next meeting of Indra's board is the one prior to the holding of the meeting, and it could be seen if SEPI has reached the aforementioned 23% of the capital. The company indicates that, until June 7, it could send additions to the agenda of the meeting.
The aforementioned agenda of the meeting includes the re-election of Luis Abril as executive director, maintaining the current governance structure, with a non-executive president and a CEO, in this case, Marc Murtra and Ignacio Mataix.