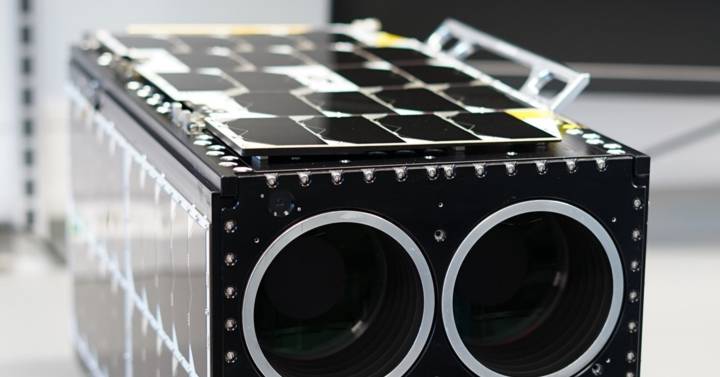 Satlantis is counting down to the launch of its Urdaneta-Armsat1 satellite. It is his third space mission, which will materialize on May 25 with the team taking off from the Cape Canaveral base in Florida (United States).
The project has involved fifteen months of construction work and integration of components. Urdaneta-Armsat1 is a complete satellite, equipped with two optical channels that provide four spectral bands and a high resolution of two meters. It is equipped with an iSIM-90 camera and a high-resolution binocular telescope that Satlantis has designed at its facilities in the science park of the Leioa campus (Bizkaia) of the University of the Basque Country.
The Basque company has eight years of research in space cameras. With technological partners, specialized in extreme precision mechanics, optics, software and electronic manufacturing. "It is a shared success with clients, shareholders, workers, collaborators and institutions," according to Juan Tomás Hernani, CEO of Satlantis.
Banco Santander has provided financing for the project, in addition to a bank guarantee for the client. Launch insurance with SpaceX has been covered by Willis. With a schedule of seven space missions, the next launch will take place at Christmas. Satlantis has a team of 70 engineers. The Urdaneta-Armsat1 satellite weighs only 15.5 kilos. It takes its name from the Augustinian friar Andrés de Urdaneta, who discovered the journey back from the Philippines across the Pacific. "This other Urdaneta travels 500 kilometers higher and much faster, at 6,000 leagues per hour," according to Hernani.