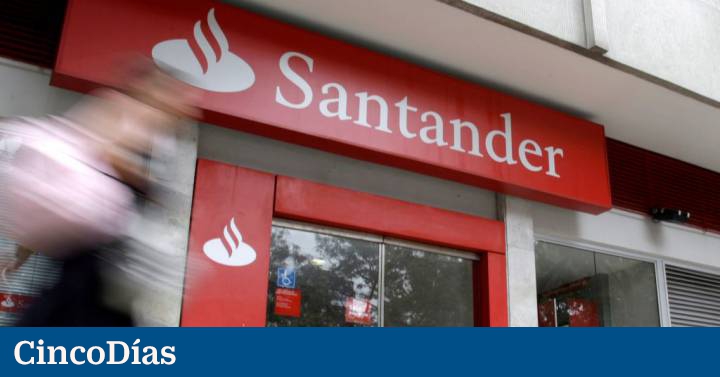 Santander has taken another step to accelerate its sustainability strategy. The bank chaired by Ana Botín will extend mandatory basic training on sustainability and ESG criteria (environmental, social and good governance) to all group employees. In addition, some 700 managers will expand their knowledge to reach a medium level, accredited with an internal certification, and a more advanced level, which has the International Sustainable Finance II certification from the International Association for Sustainable Economy (IASE).
The certification exam is especially aimed at those responsible for making decisions under ESG criteria of the bank. In principle, the aforementioned 700 professionals will obtain it. Santander highlights that IASE is the first and only international certifier that endorses training in ESG criteria.
In this way, Santander employees will take a 40-hour program to strengthen their essential skills and knowledge for decision-making under ESG criteria. To do this, the course designed by Santander Financial Institute uses a methodology that combines theoretical information with audiovisual material, practical cases, self-assessment tests, infographics and complementary documentation.
After completing the course, employees will be able to access the official IASE certification exam through six modules that include content such as an introduction to sustainability and ASG; corporate sustainability and sustainable corporate finance; sustainable banking; sustainable insurance; government, central banks and multilateral development banks and sustainable investment, asset management and financial advice.
The bank's goal is for the entire organization to integrate sustainable management into the framework of its strategy. And it is beyond the green turn that banks have taken to reduce their impact on the planet (since 2020 the bank is carbon neutral in its own operations), sustainability is expected to be one of the great drivers of the banking business for years to come due to the enormous volume of financing that the energy transition will require.
In this sense, Santander set an ambitious goal to finance green projects for 220,000 million euros between 2019 and 2030 and established an intermediate goal to reach 120,000 million in 2025. At the end of the first half of this year, the banking division of investment and corporate bank (Santander CIB), had already mobilized 74,400 million.
In recent months, Santander has already reorganized its Green Finance area (which encompasses the investment banking business and the sustainable financing business offered by commercial banks) to give greater weight to its sustainable finance business within the group's organization chart . In this way, he put Lucas Arangüena in charge of the division, who reports directly to the CEO.
Leads renewable financing in the world
Santander has accelerated its financing business for renewable projects. Between January and June, the entity has granted 2,400 million euros and has reached a market share of 6.4%, which makes it the leading bank at a global level, according to a ranking prepared by the consulting firm Infralogic. The new renewable projects financed or advised in 2021 accounted for an installed capacity of 13,604 MW. Santander also announced three new intermediate decarbonisation targets for 2030: reduce 29% of financed emissions in the energy sector; 33% financed emissions intensity in the aviation sector, and 32% in the steel sector.