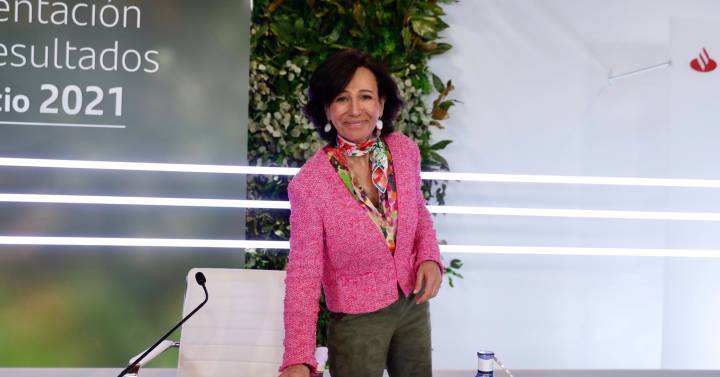 Banco Santander celebrates this Thursday its board of directors in which it will set the date of its shareholders' meeting and the agenda for this act, which will be held, as traditionally, in April. But in addition, the bank plans to announce the signing of a new member for the board of directors, Germán de la Fuente, partner of the auditing and consulting firm Deloitte.
De la Fuente, who has been with the firm for decades and has worked for the financial sector in the consulting firm, will hold the position of independent director in the group, as confirmed to this newspaper by financial sources and El Confidencial.
The group chaired by Ana Botín currently has 15 members, two of them executives, Ana Botín and José Antonio Álvarez, 10 independent and three external. Of the total of these directors, six must undergo their renewal, such as the CEO himself, José Antonio Álvarez, four independents: Ramiro Mato, Bruce Carnige-Brown, Henrique de Castro and Belén Romana. Javier Botín, currently an external director, must also renew.
As they have confirmed to this newspaper, the departure of Germán de la Fuente will take place at the end of next March.
De la Fuente has been managing partner of Audit & Assurance and member of the firm's Global Audit and Risk Services Committee until June 2021. During the first months of this year he maintains this responsibility to ensure the transition with the new leader of the business line of the firm, Ana Torrens.
He has participated in the audit of the main Spanish financial groups, in addition to operating in various consulting and advisory projects for financial entities.
The dividend distribution and the results of last year will also be approved at the shareholders' meeting. Santander earned 8,124 million in 2021, the highest profit in the last decade, and places it 25% above what was earned in 2019, the pre-pandemic exercise.
It plans to approve a pay-out of 40% for 2022, the same as in 2021, and aspires to increase it in the long term, as announced by its president in the presentation of results for 2021. The objective is to use dividends again and buy back shares , as you did during the last exercise.