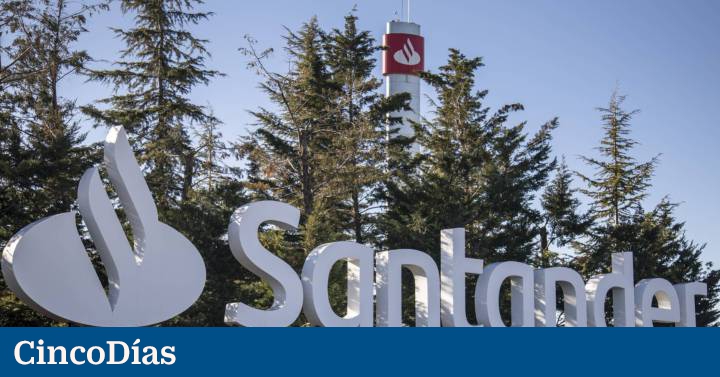 Santander has accelerated in its business of financing renewable energy projects. Between January and June, the entity has granted 2,400 million euros in 33 operations and has reached a worldwide market share of 6.4%, which makes it the leading bank worldwide, according to a ranking prepared by the Infralogic Consulting.
The new renewable projects ('greenfield') financed or advised in 2021 represented an installed capacity of 13,604 megawatts (MW) and aim to avoid the emission of 251 million tons of carbon dioxide (CO2). In addition, these projects have an electrical power generation capacity equivalent to the annual consumption of 9.2 million homes. In turn, the projects related to the expansion or improvement of existing renewables ('brownfield') translated into an installed capacity of 1,776 MW.
Santander has also announced three new intermediate targets for decarbonisation of its portfolios with a time horizon of 2030: a 29% reduction in absolute emissions financed in the energy sector; 33% reduction in financed emissions intensity in the aviation sector, and 32% in the steel sector.
These new intermediate objectives are added to those that the group communicated in February 2021, when it announced that in 2030 it would stop financing electricity generation customers whose income depends on more than 10% of thermal coal and would completely eliminate its exposure to thermal coal mining worldwide. In addition, at the beginning of 2022, the group made public its target of 46% reduction in financed emissions in the electricity generation sector.
Santander is expected to communicate before March 2024 its intermediate decarbonization objectives for the rest of the group's most emissions-intensive portfolios: real estate, vehicle manufacturing, vehicle financing, cement, agriculture and other subsectors.
Likewise, the banking group maintains its commitment to allocate 220,000 million euros to green financing between 2019 and 2030, and has also established an intermediate objective of 120,000 million for 2025. Of this amount, the investment and corporate banking division of the group (Santander CIB) had already mobilized 74,400 million euros as of June 2022, as stated in the Climate Finance Report.