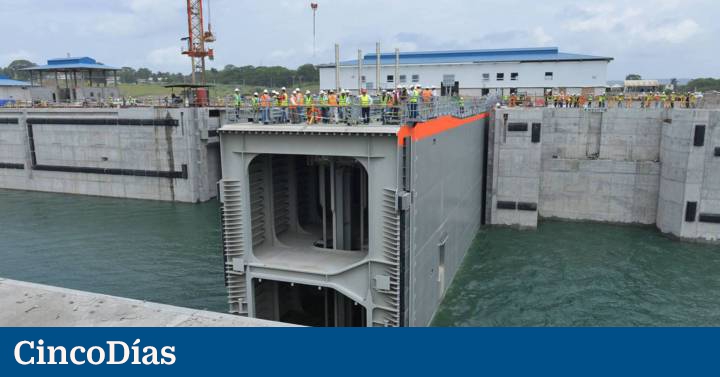 Sacyr and its partners in the project Panama Canal expansion project they will see released guarantees for $250 million (220 million euros) once the Panama Canal Authority (ACP) has signed the document that certifies the proper functioning of the third set of locks.
The one known as Performance Certificate certifies compliance with the obligations of the consortium GUPCof which they are also part WeBuild (formerly Salini Impregilo) and Jan de Nul. Sacyr has explained that the group of contractors is reducing its exposure to this contract concluded in 2016 and retrieve automatically $200 million. The remaining 50 million, deposited as a quality guarantee for the work, will reach the construction companies within six months.
From Sacyr we have avoided talking this morning about the multi-million dollar arbitrations ($3.5 billion) still open with the ACP due to cost overrunsand with the Panamanian state itself (1,000 million dollars) under the investment protection treatyand has focused on highlighting "the magnificent engineering project carried out by GUPC in the expansion of the Panama Canal".
Since the opening of the third set of locks, says the company, "no relevant incident has been recorded due to the execution of the work and its facilities."