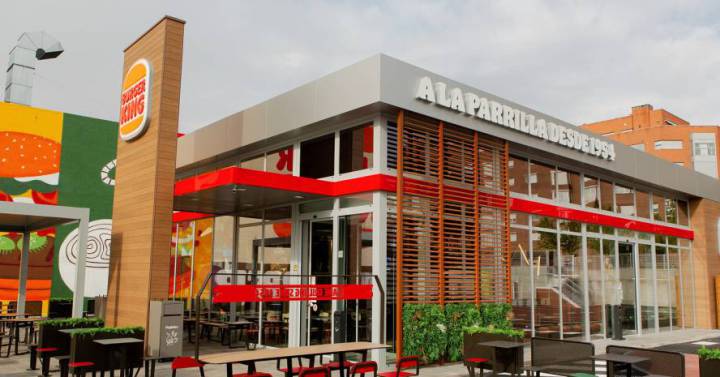 Restaurant Brands Iberia (RBI) has closed yesterday the purchase from Ibersol of the restaurants that Burger King (BK) has in Spain and Portugal for 260 million euros, as reported by the Portuguese company to the Securities Market Commission (CMVM) .
The restaurant company Ibersol expects to achieve a capital gain of up to 160 million euros from the acquisition if it fully receives the maximum value of the transaction price.
There are a total of 159 fast food outlets. Of these, 121 are located in Portugal and another 38 in Spain. This will allow RBI, the company chaired by Gregorio Jiménez, to approach the 800 own restaurants on the peninsula and exceed 800 million euros in turnover. In addition, it has reiterated its commitment to the Burger King brand in Portugal: an investment of 150 million euros is planned for its development in the country in the coming years.
The final figure for which the hamburger chain has been obtained comes after months of talks. In fact, the amount demanded by the selling party since March was 250 million euros. As confirmed from Restaurant Brands, last June the agreement was a fact and the contract phase for the sale had begun. The previous proposal, which was rejected, reached 230 million. Finally, they signed the transaction that they considered "attractive for both parties."
Ibersol SGPS, which broke off negotiations with RBI last July, indicated that with the resumption it has signed a share purchase agreement relating to the sale to BK Portugal and Spain (companies controlled by Restaurant Brands Iberia) of the titles representing the the entire capital, respectively, of Iber King Restauração and Lurca, companies that operate Burger King restaurants in Portugal and Spain.
As explained, the price will correspond to a company value of 259.7 million in cash and free of debt, with part of the price, amounting to 15 million, subject to the verification of conditions relating to the future evolution of gross profit operating income (ebitda) and the generation of cash flows.
Last March, the president and CEO of Restaurant Brand Media, announced his future plans in a conversation with Cinco Días: "We want to become the country in the world where Burger King is the leader."